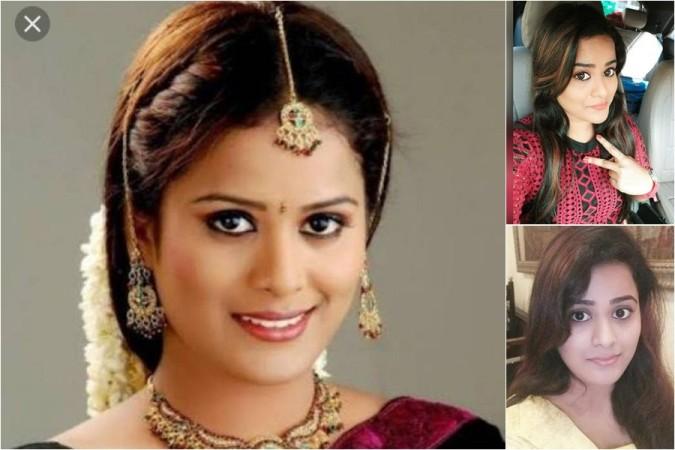 Popular Tamil TV serial actress Priyanka, who is known for her role in Ramya Krishnan's Tamil serial Vamsam, has reportedly committed suicide early this morning at her residence in Valasaravakkam.
It is reported that Priyanka died by hanging herself from a fan. Her maid, who came to the house for her daily work, was said to be the first to see to her body hanging to the ceiling. She immediately informed the neighbour as well as the police, who have reportedly filed a case and investigations are on.
The police are yet to find out the reason for Priyanka's extreme step. Her body is reportedly examined by doctors, who are likely to reveal more details about her suicide after the postmortem.
Priyanka, 32, was married to Arunbala three years ago. But their relationship hit a rough patch following the difference of opinion. The couple, who donot have children, were said to be living seperately for the last two months. It is suspected that the family fight might have forced her to take the extreme step of her life.
Priyanka is known for her role as 'Jothika' in Ramya Krishnan's serial Vamsam. She has also featured in some Tamil movies. Journalist Hemanth Kumar tweeted, "Priyanka hung herself on a fan and committed suicide. #priyanka she plays roles as jothika in #Vamsam serial @SunTV"
Ramesh Bala, an observer of Tamil film industry, tweeted, Tamil TV Serial Actress #Priyanka who acted in the popular TV Serial #Vamsam committed suicide in #Chennai early this morning.. She was 32 and married.. May her soul RIP!