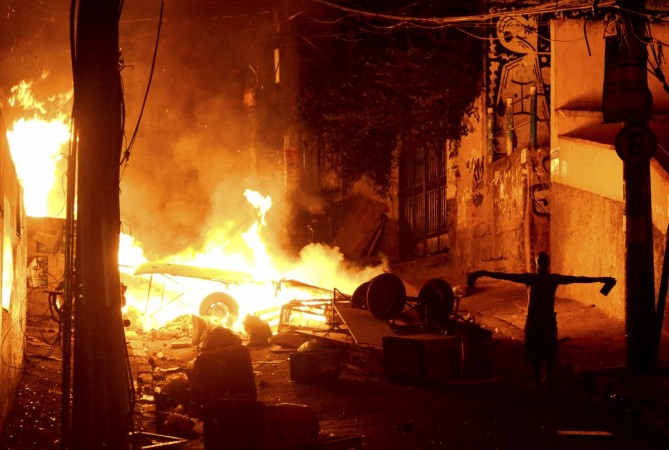 A woman in Tamil Nadu's Kanyakumari's district set her in-laws' house ablaze after locking them from outside, resulting in the death of her husband and six others. Marital dispute is alleged to be the cause of the incident that occured on Wednesday morning, according to the police.
The six include her husband's parents, his sister, her two daughters and a 13-year-old boy.
The recently married couple - 25-year-old Pandeeswari and 27-year-old Kannan - were staying separately for almost a year. An effort by villagers to unite the couple saw the return of Kannan to his parents' house in Kumarapuram from Chennai a few days ago.
On Wednesday morning, Pandeeswari came to Kannan's house, allegedly locked it from outside, poured kersone and set the house on fire, before surrendering to the police, according to a PTI report.
While Kanna, his father Velu, 65, mother Pachiammal, 50, sister Sugandhi, 35 and her children Sangeetha, 17 and Sangeeth, 12 were burnt alive in the house, 13-year-old Vineeth succumbed to his injuries at a Madurai government hospital where he was brought.
The police have registered a case and investigating the incident.