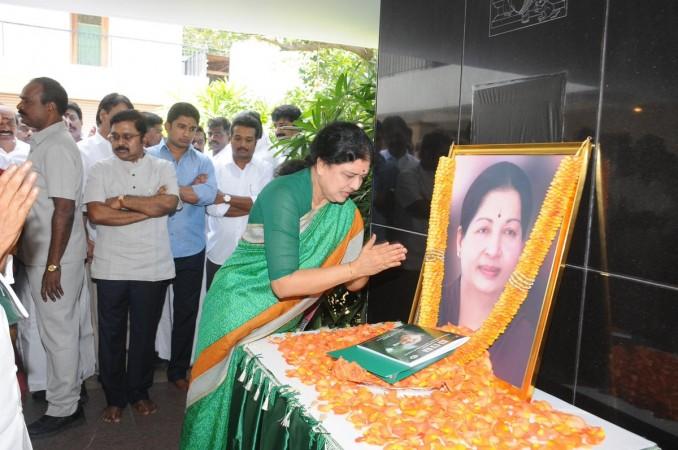 Tamil Nadu is expected to see yet another change in leadership, with All India Anna Dravida Munnetra Kazhagam (AIADMK) chief Sasikala Natarajan set to replace O Panneerselvam as chief minister soon. The development comes less than two months after Sasikala's predecessor J Jayalalithaa died on December 6, 2016, and was succeeded in the party by Sasikala and at the helm of the state by Panneerselvam.
Also read: Jayalalithaa's lookalike Deepa Jayakumar will announce her entry into politics on late TN CM's birth anniversary
Chinnamma for CM?
Soon after Jayalalithaa's death, speculations had been rife that her closest aide Sasikala Natarajan would take over as both AIADMK president and Tamil Nadu chief minister. However, while she did take the former post, she declined the latter in favour of Panneerselvam, despite repeated pleas by AIADMK members and the masses.
Since then, Panneerselvam has managed to bring Jallikattu back to the state despite a Supreme Court ban on it — an achievement that should have given him enough leeway to continue as Tamil Nadu chief minister. However, there were other factors in play, and the current muddle with the Chennai oil spill may lead to his ouster.
The signs of change
AIADMK internal sources have claimed that Sasikala will take over from Panneerselvam on February 8 or 9. Top AIADMK leaders are expected to take a decision in this regard soon. A meeting of party MLAs is scheduled at the AIADMK headquarters on Sunday.
Meanwhile, Sasikala has appointed former ministers KA Sengottaiyan, S Gokula Indira and BV Ramana as AIADMK organisation secretaries. Former mayor Saidai S Duraisamy has also been appointed to the same post. MLA V Alexander has been removed as secretary of the AIADMK's MGR Youth Wing.
Sheela Balakrishnan on Friday quit as adviser to the Tamil Nadu government. She had been the one who had run the state when Jayalalithaa was in hospital. Almost simultaneously, CMO secretaries KN Venkataramanan and A Ramalingam were also removed from the post, signalling a possible change in the higher echelons of the state administration.