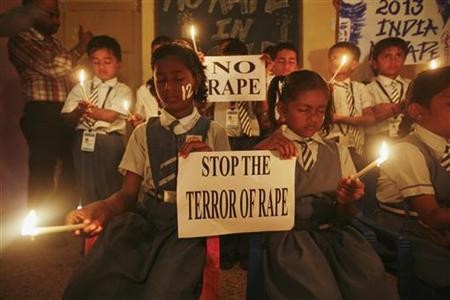 A Class X student, who alleged raped and murdered a Class VI school girl in Tamil Nadu's Vellore district, was arrested by the police on Wednesday.
KV Kuppam sub-inspector and investigation officer G Srinivasan said the 15-year-old boy has confessed to his crime. The 11-year-old girl had gone missing on Monday after school.
The incident came to light later on Monday evening, when the girl's parents, concerned about her whereabouts, started looking for their daughter and found her body in a mango orchard in Maachanur village; there were bruises on her abdomen and her limbs were tied.
The postmortem report suggested she was raped and stangled to death.
"Postmortem revealed she was strangled. There was no major injury on her body other than a lacerated wound near the chest and abdominal region. The report suggests rape," said Vellore superintendent of police P K Senthil Kumari.
Thereafter, the KV Kuppam police registered a case and started probe. During investigation, they found that the girl was last seen with the accused at around 1pm after they were returning home from school.
The girl's uncle A Murugan said he had offered lift to the two students when he saw them returning home. But the "boy refused and suggested that they would walk home. Since the boy also resides near her house, I left," said Murugan.
This led to suspicion about the boy's involvement and the police started looking out for him as he too was missing since Monday.
He was arrested on Wednesday from his relative's house in Vellore's Mahadevamalai area.