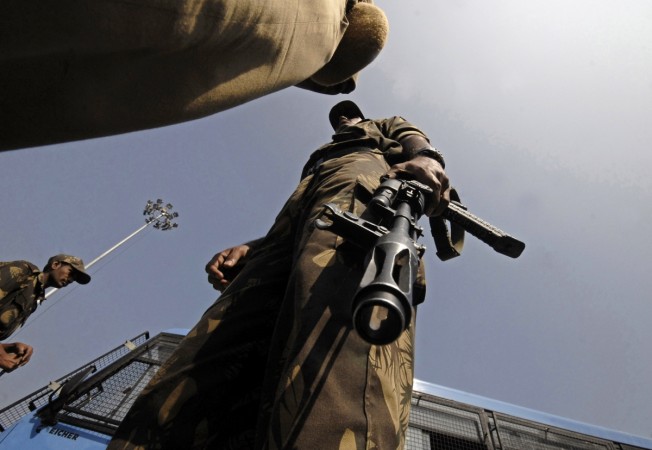 The Q branch of the Tamil Nadu police on Thursday arrested three suspected Maoists women from Karur and Kancheepuram districts in the state. The three are said to be senior activists of the Maoist outfit.
The three suspects identified by the local police are 53-year-old Kala aka Janaki, 32-year old Reena Joyce Mary and 52-year old Chandra, the New Indian Express reported.
Police sources quoted by publications said the suspects were "wanted" and have been missing for a couple of years. Mary was earlier wanted by the police for her involvement in an encounter in 2008. She was previously arrested by the local police in 2002.
According to sources quoted by the publication, Mary was found to be working in a local factory in Padapai area. On the basis of the information given by her, the police later nabbed the two other suspects.
The two women have reportedly been taken to an undisclosed location for questioning and will be produced before a judicial magistrate on Friday evening. It is believed that the three women regularly visited the tribal areas located on the Tamil Nadu-Kerala border. They had a prize money of Rs. 2 lakh, Deccan Chronicle reported.
The Tamil Nadu-Kerala border along the Western Ghats has witnessed increasing number of Maoists in the last few years.
On May 5 last year, a top Maoist leader, his wife and three others were arrested by the local police near Coimbatore after seven years of hunt. The leader named Roopesh (belonging to Kerala) was nabbed following a joint operation undertaken by the Andhra Pradesh, Kerala, Karnataka and Tamil Nadu police. The Maoist leader and his wife were wanted in 20 cases in Kerala.