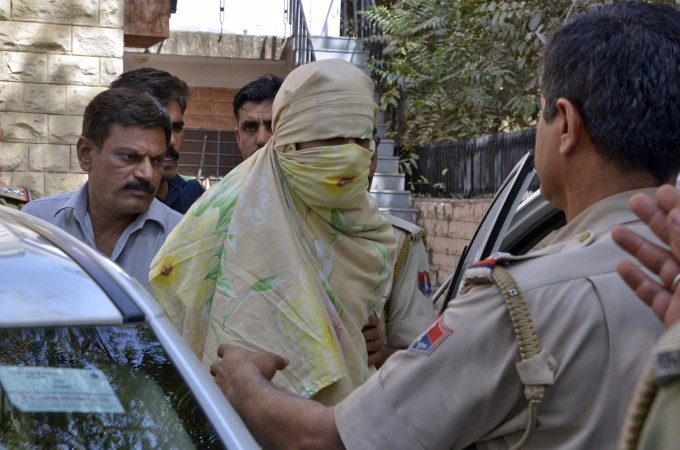 In a major breakthrough after at least seven years of hunting, Andhra Pradesh police on Monday arrested most wanted Maoist leader Roopesh and his wife Shina from Coimbatore, Tamil Nadu.
The couple, who belonged to Kerala, was nabbed along with three others from a bakery near Karumathampatti, about 25 km from Coimbatore, in a joint operation by the police of four southern states – Andhra Pradesh, Tamil Nadu, Kerala and Karnataka.
The three others arrested along with the couple have been identified as Anup from Kerala, Veeramani from Karnataka and Kannan from Tamil Nadu, according to PTI.
"At least five Maoists have been arrested. For the past two months, police of Andhra, Karnataka Kerala and Tamil Nadu were undertaking joint operations to nab them... The Maoists are being questioned. Roopesh will be brought to Kerala," Kerala Home Minister Ramesh Chennithala said.
Chennithala said that the "big breakthrough" was possible due to joint efforts of the state government and police of the four southern states.
Andhra police had carried out a joint operation with the police of three other southern states after getting a tip-off from intelligence. Following this, they launched the operation and surrounded the bakery where Roopesh and Shina were having coffee at around 8:30 pm.
"Arrests were made without much trouble, although they did raise slogans when they were asked to surrender," The Indian Express quoted an official as saying.
According to the IE sources, all the five Maoists is likely to be produced before a magistrate court on Tuesday.
Roopesh, a law graduate with a diploma in Information Technology, had initially joined the student wing of Communist Party of India (Marxist-Leninist) People's War Group and later became a part of CPI (Maoist), while his wife Shina was a clerk at Kerala High court.
Both have been evading arrest ever since Politburo member of CPI (Maoist) Malla Raji Reddy was arrested in 2008. Although, Shina was taken into custody at the time, she was later released on bail after which she along with her husband went underground.