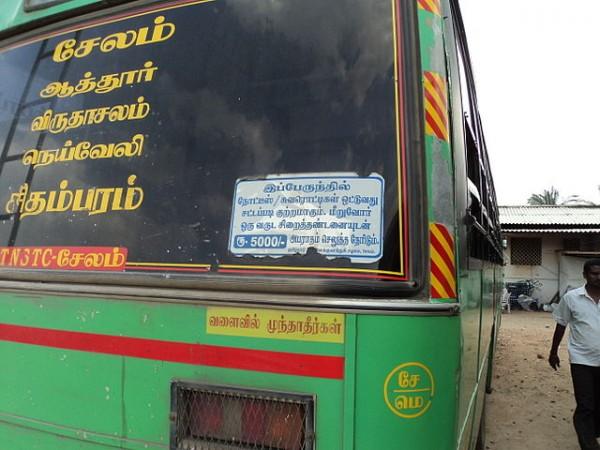 New Year did not start on good note for Tamil Nadu, which is reeling under a sudden bus strike called by 12 transport unions who have been demanding a pay hike for drivers.
The strike began when the transport unions and the state transport minister failed to reach an agreement. The unions want a 2.57 percent hike but the government is willing to increase salaries only by 2.44 percent.
Auto rickshaws charge a bomb

Even as the government is trying to rope in non-union drivers to deploy a large number of buses, the residents of various parts of Tamil Nadu are being forced on auto-rickshaws and app-based cab services to go about their daily routine.
Commuters have taken to social media to voice their agony of being charged extra money by auto drivers due to the unavailability of buses.
Last 40 Min I am waiting in bus stop, still not see any MTC bus crossing me.There are much crowd standing including aged people,school students etc and some auto driver cost overpriced then usual,few buses are awaiting 4 drivers & conductors 2 board with crowd#ChennaiBusStrike pic.twitter.com/emMOxAC9W8

— Sai Ganesh (@I_am_SaiGanesh) January 5, 2018
The unavailability of buses has led people to depend on Ola, causing a high surge in the demand for app-based cabs.
"Standing auto demanding triple amount of normal fare. Online cabs are not available," a source told International Business Times, India.
Meanwhile, the IBTimes, India has reached out to Ola asking whether they are deploying extra vehicles to compensate for the high demand of cabs. They are yet to respond to the query.
Meanwhile, the Centre of Indian Trade Union leader Soundararajan told NDTV that they were forced to resort to conducting the strike as the government was not paying heed to their demands.
"We don't want to subject the public to hardship but the government is pushing us. It doesn't want to treat us equally as drivers in other departments. Is our demand unfair? We are not responsible for transport corporations running on losses," Soundararajan said.