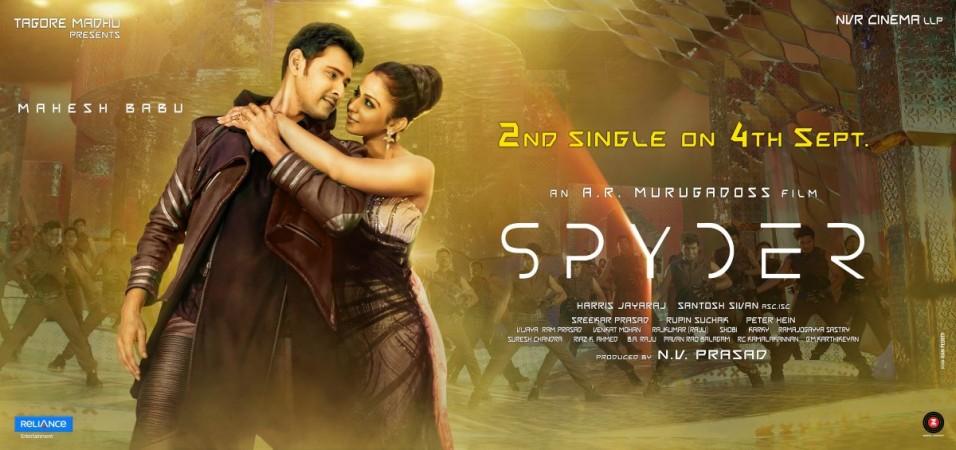 Mahesh Babu's Spyder, which was released last week, is set to face major trouble in Tamil Nadu due to the standoff between the film industry and the state government. With a few multiplexes going on strike and single screens likely to support the bandh, the business of the bilingual film will take a severe beating.
In the opening weekend, Spyder grossed Rs 9 crore with distributors' share of Rs 3.8 crore. The two language theatrical rights of the movie were sold for Rs 18 crore to Lyca Productions.
The trade experts say that the movie should make a good collection for the next 10 days. But the unexpected strike is now hit the business of the film badly.
AR Murugadoss' Spyder is an action thriller in which Rakul Preet Singh plays Mahesh Babu's love interest. SJ Suryah plays the villain in the flick that hit the screens on 27 September.
What is the strike all about?
The film industry is upset with the state government over dual taxation. Apart from paying Goods and Services Tax (GST), the films are now being levied with a local body tax of 10 percent on Tamil movies and 20 percent on non-Tamil movies which came to effect from September 27.
The Multiplex Association has gone on strike from October 3, while the Tamil Nadu Producers' have declared that no new films will release from October 6 until the state government rolls back the newly-introduced tax.
The Tamil Nadu Theatre Owners' Association is having a meeting on Wednesday to discuss the issue.