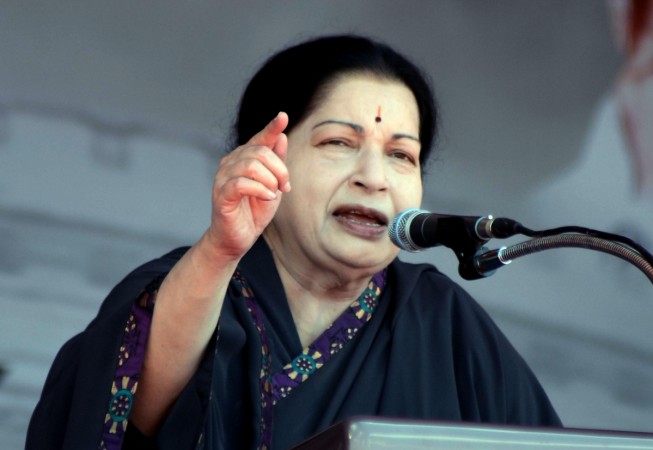 The All India Anna Dravida Munnetra Kazhagam (AIADMK) will ask the Centre to grant dual citizenship to Tamilians who have left Sri Lanka and taken refuge in Tamil Nadu, Chief Minister J Jayalalithaa said at an election rally in Tiruchirappalli on Saturday. Tamil Nadu will go to polls in May.
The AIADMK supremo also said the party would make constant efforts to ensure Tamilians in Sri Lanka are given a separate homeland, Press Trust of India reported.
"So as to enable Sri lankan Tamils live with full freedom and self-respect and to attain a separate Eelam, continuous steps will be taken. We will urge the central government to confer dual citizenship on Sri Lankan Tamils living here so that they can easily get job opportunities," she said.
Jayalalithaa said her party has always been supportive of the Lankan Tamils who have been living in and outside camps in the state. "There are also people who were born to refugees here and raised in the state. When the central government tried to repatriate them all, it was opposed by my government." she said
The AIADMK will agree to repatriation only if it is voluntary and will happen "after the situation in Sri Lanka, including security aspects changes fully, (for the better)," she said.
The chief minister blamed rival parties Dravida Munnetra Kazhagam (DMK) and the Congress for betraying the interests of Sri Lankan Tamils both in India and Sri Lanka.
She reiterated her party's demands on the Lankan issue. The Tamil Nadu Assembly passed several resolutions including a demand for economic sanctions against Sri Lanka and an international probe against "war crimes," she said.