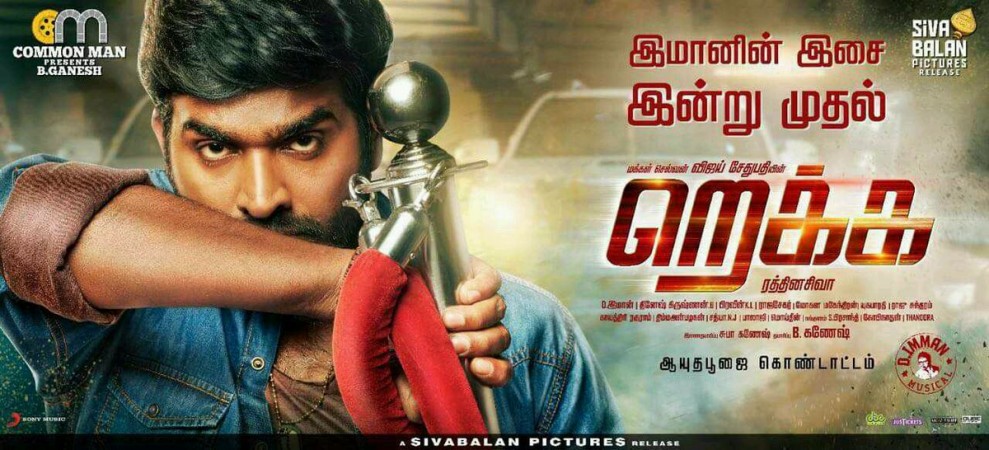 The unofficial ban imposed in Karnataka on Tamil films will apparently be lifted with Vijay Sethupathi's Rekka set to hit screens this Friday, October 14. It is the first Kollywood film to be released in the state after a month.
Tony Raj from Horizon Studio, which has acquired the Karnataka theatrical rights of Rekka, confirmed the news to International Business Times India and said, "We are releasing the film this weekend. It will see the light of the day in Bengaluru alone."
It is a bold decision taken by the distributor when Tamil Nadu and Karnataka are at loggerheads over Cauvery water. "We don't have any other option other than releasing it as we are heading for a huge loss. The producer is not willing to return the amount, which we had paid a year ago. Hence, we are taking a chance," Tony Raj admits.
He added, "We have planned to release Rekka in 15-20 theatres in Bengaluru this weekend. On asking whether they will extend the screens outside the city, "We are not aiming to release the film in Mysuru and other sensitive regions. The film might release in other parts of the state if the movie gets good response here in Bengaluru."
In the last one month, exhibitors have refused to screen Tamil films fearing attacks from the fringe elements when Tamil Nadu and Karnataka have engaged in a bitter battle over water-sharing issue.
The successful release of Rekka might pave way for other Tamil movies to release in Karnataka in the days to come. This would specially benefit Diwali releases like Kaashmora and Kodi.