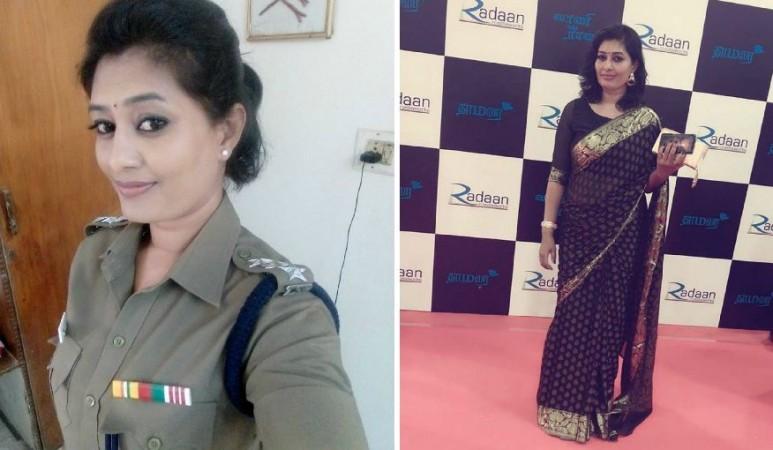 Tamil TV and film actress Nilani has reportedly landed in trouble after posting a video over Sterlite protest in Tuticorin in Tamil Nadu. The Vadapalani cops in Chennai have reportedly filed a case against her and she can be arrested any time now.
On a Facebook live video, Nilani had talked about the shooting at the anti-Sterlite protestors in Tuticorn. In the video, the actress was seen wearing a khakhi dress and apparently she posted the clip from the shooting spot.
Nilani said that she felt ashamed to be wearing khakhi. The actress added that she would have gone to meet the families of the victims who were killed in the shootout if she was not busy with her commitments.
The complete details about the case is yet to be revealed, but the website claims that she has been booked under four sections of the Indian Penal Code.
Nilani is a familiar name among the Tamil TV audience. After acting in the role of Kunti in Sun TV's Mahabharatham, she was seen in serials like Thendral, Priyamanaval etc.
The actress has also acted in a couple of movies that include Sibiraj's Naaigal Jaakirathai.
Tamil Nadu witnessed a shocking shootout on the Sterlite agitators on Tuesday, May 22, which took 12 lives and left over 100 injured. A huge crowd had gathered to mark the 100th day of protest against the expansion of UK-based Vedanta Resources' Copper plant in its Thoothukudi factory. The protestors were denied permission to march toward the copper smelter plant after Section 144 of the IPC was enforced in the area following the Madras High Court's order.
However, the cops opened fire when the mob resorted to violence.