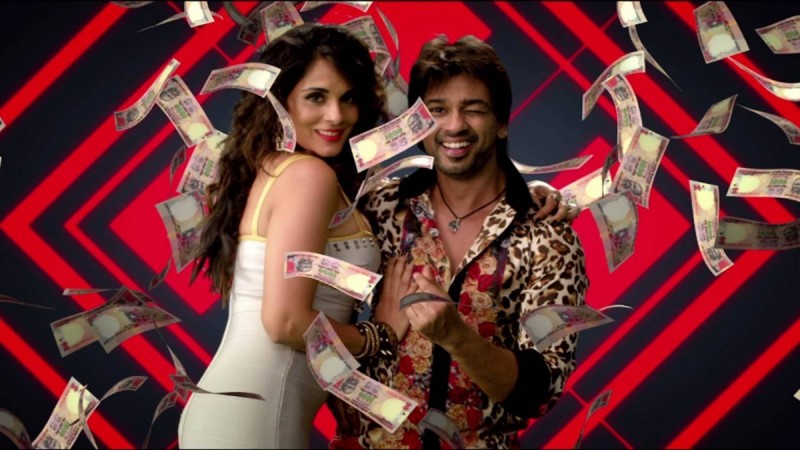 "Tamanchey" is a romantic crime thriller released on Friday. Critics have given negative marking to the film, but appreciated the lead actor, Nikhil Dwivedi's performance.
But overall, the film has received below average rating from critics.
Directed by Navneet Behal, the film features Dwivedi and Richa Chadda in lead roles.
Read the reviews below:
Mohar Basu of Koimoi.com said: "Tamanchey is easily an avoidable film. A movie that celebrates slang like it is the most enriching language ever to narrate a predictable, lame and unconvincing story, there can't be any kind words for it. I have no idea why Nikhil Dwivedi is in profession which is clearly not for him and in a film where every time he is around Richa Chadda, he is crushed to the core. It's a plain terrible film that is nothing more than a waste of time and an encyclopedia of needless cussing. Try to not watch it and retain your sanity."
Subramanian Harikumar of BollywoodLife.com said: "Tamanchey is an enjoyable affair with crackling chemistry between the leads amidst the bloodshed and bullets, which keeps you entertained till the end."
Saibal Chatterjee of NDTV said: "Eventually there is little more to the Tamanchey love story than tiresome, empty-headed games played by half-baked characters against an inchoate urban backdrop that never comes alive."
Rohit Vats of Hindustan Times said: "Talking of pace, the editor has done a good job by keeping a fast tempo and it saves the film from falling apart in the climax, which is highly predictable. Overall, Tamanchey lacks novelty but can be watched once for its tongue in cheek dialogues."
Bollywood Hungama News Network said: "The film suffers in the editing department (Manish Jaitly) and so does the cinematography (Dani Sanchez Lopez). The film's screenplay (Shailesh Pratap Singh, Bharat Ratan) is very average, while action sequences (Kaushal & Moses) seem very stereotyped and bring nothing new to the table. All in all, TAMANCHEY is an average fare."