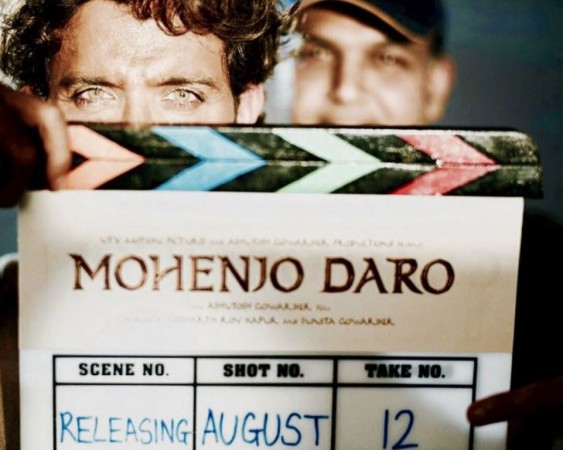 Ashutosh Gowariker's epic drama "Mohenjo Daro" is based on Indus Valley Civilization and one would expect that the film's to be larger than life with huge sets. But interestingly, the tallest house in "Mohenjo Daro" was just two-storey tall.
The buildings were not grand and just two-storey tall because the splendour was missing. And to create this huge sets, Ashutosh and his team did extensive research for several months. Talking about the huge set, Ashutosh described how he and his team created the entire "Mohenjo Daro" set in Bhuj, Kutch, where the film was shot.
"Since this was a make-believe world so when I started my research, during the initial phase, I came across Mr. Jonathan Mark Kenoyer's books "Ancient India: Land of Mystery" and "Excavations at Mohenjo Daro". I immediately got in touch with Mr. Kenoyer, Dept. of Anthropology, University of Wisconsin to seek his assistance. He has worked at the Mohenjo Daro excavation site for the past 35 years," the director said in a statement.
"To my good fortune, he agreed to participate to help me realize the true potential of the story on film. He then suggested to me other esteemed names who could give me inputs on the undeciphered Sindhu script, culture, the town planning and any and every other aspect that seems necessary. They were -R. S. Bisht, Ex-Director, ASI; Prof. Vasant Shinde Jt. Director, Puna University; Dr. P. Ajithprasad, Dept. of Archaeology and Ancient History, MSU, Baroda; K. Krishnan, Dept. of Archaeology, MSU, Baroda; and V.N.Prabhakar, Deputy Superintending Archaeologist, Aurangabad. It was wonderful that they could impart their study, analysis and knowledge to this project," he added.
The film, starring Hrithik and Pooja Hegde, is one of the most awaited movies of 2016 and the trailer, which released on Monday evening, has raised the curiosity. The period drama also stars Kabir Bedi and Arunoday Singh in pivotal roles.