Taliban insurgents have claimed responsibility for shooting down a top official of Afghanistan's Supreme Court, Atiqullah Raoufi , as he was leaving his home in Kabul on Saturday.
Kabul has been taking maximum precautions and has been heavily fortified since the Islamic fundamentalists based in Afghanistan stepped up their attacks in recent weeks. They have been targeting top officials in the government, focusing on guest houses and even civilians as the US-led NATO force prepares to end its 13-year war and leave the country.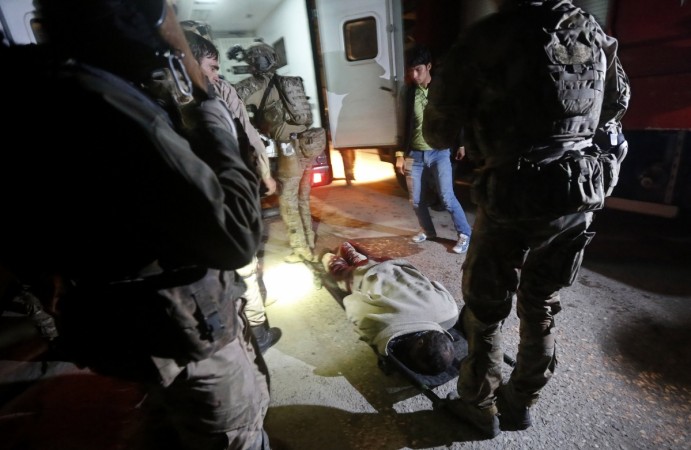 Hashmat Stanekzai, spokesman for Kabul's police chief, said that Raoufi, who headed the secretariat of the Supreme Court, was shot by unknown gunmen in western parts of Kabul. "As Atiqullah Raoufi was leaving his house, gunmen opened fire and shot him dead," Stanekzai told Reuters, adding that so far no one has been detained.
The Afghan Taliban, ousted from power by US-backed Afghan forces in 2001, claimed responbility for the killing in a text message sent by their spokesman Zabihullah Mujahid. The reason for targeting Raoufi however was not revealed.
On Thursday, a teenage suicide bomber working with the Taliban had blown himself up, ironically in a French-run auditorium that was showcasing an anti-suicide bombing play, killing a German national and wounding 16 people.
Hours before that, another suicide bomber had blown himself up in a bus carrying Afghan troops in the suburbs of the city, killing six soldiers and wounding 11 others. Another roadside bomb targeted a convoy of foreign troops in Bagram district of Parwan province north of Kabul on Friday, but no casualties were reported.
The Taliban, seeking to bring down the government of Ashraf Ghani and its Western backers, also recently killed a female Afghan member of parliament, a British embassy convoy and three members of a South African family by attacking their compound.