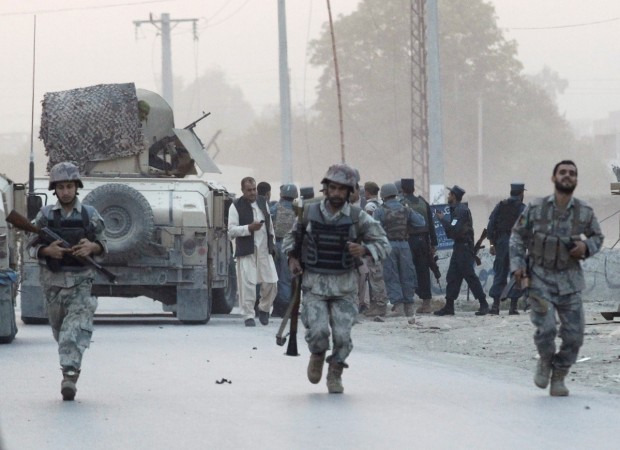 Taliban militants attacked government buildings in Kandahar on Monday, killing at least 10 people.
The gunmen stormed the district office complex in the Maywand district in the southern Afghanistan province and detonated a car bomb.
"One militant detonated a car bomb near the Maywand District police station at midday. Several other gunmen tried to enter the station. The blast and gunfight claimed the lives of five people, including a senior police official as we know so far," Jan Aqa Khan police chief of Maywand district told Xinhua.
According to witnesses, the gunmen opened fire on the government buildings in the area.
10 people, including five militants, four policemen and a civilian, were killed, Pajhwok Afghan News reported.
Afghanistan has been facing increasing attacks from the Taliban, who recently bombed a British embassy convoy in Kabul, in which five people were killed.
On Saturday, US Defence Secretary Chuck Hagel had announced that 10,800 US troops will remain in Afghanistan till 2015, which is 1,000 more than planned earlier, as the country is facing a spate of attacks.