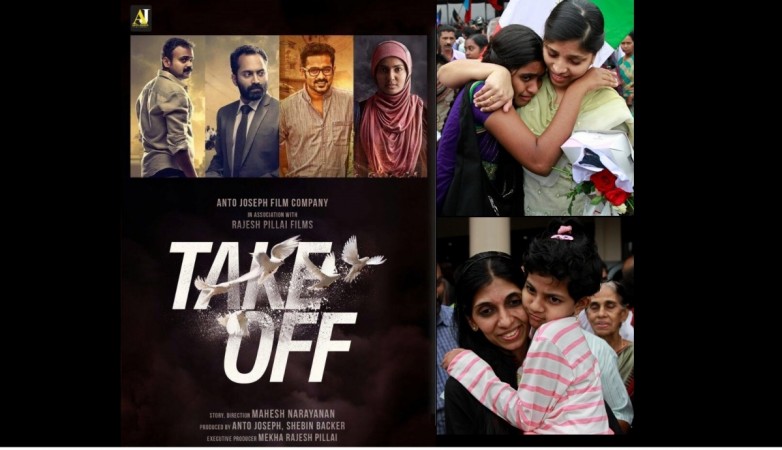 In 2014, 46 Indian nurses, all of them from Kerala, were abducted by ISIS in Iraq, shocking the entire nation. Now, a Malayalam movie, titled Take Off, based on the real life incidents, is all set to hit the theatres on Friday, March 24.
Check Take Off movie live audience reviews
Watch Take Off Trailer 1|| Trailer 2
Directed by renowned editor Mahesh Narayanan, Take Off stars Parvathy, Kunchacko Boban, Fahadh Faasil and Asif Ali in main roles.
Here is the timeline of what exactly happened in Iraq from June 13, 2014, to July 5, 2014, and how the nurses safely returned to India with the involvement of the Narendra Modi government.
On June 13, the nurses were stranded at Tikrit Teaching Hospital after they got trapped upon hearing the sounds of bomb blasts and gunshots outside.
Two days later, five ISIS militants, armed and masked, came inside the hospital and announced that the inmates were under their control.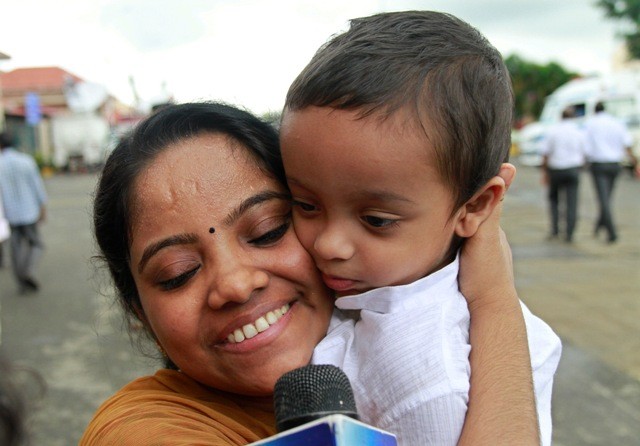 Five days later, Red Cross provided food and recharge coupons to the nurses, who were also in constant touch with the Indian Ambassador in Baghdad.
On one of their 20-day stay there, they received a call from the Health Ministry of Iraq warning about a bomb placed inside the hospital. Later on, it was confirmed to be false information.
On June 28, though the militants started fasting as part of Ramzan, the nurses were given food, and were also allowed to contact their families, as the Sunni militants aimed only to take control of the hospital.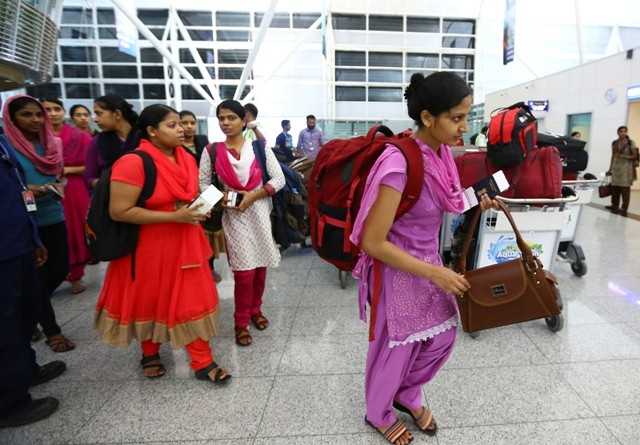 On July 3, ISIS militants informed the nurses that they will be shifted to Mosul. But the embassy advised them not to go as the area was not under their control. Following the protest by the abductees, the activists informed they will be send to Erbil, not to Mosul, and forced them to get ready in five minutes.
After 30 minutes, the driver informed the nurses that they were on the way to Mosul, however, the group managed to text the Indian Ambassador on their movements.
The hostages reached Mosul at 7.45 pm, and were locked inside a dark and dusty room, and were later given food and water.
Next morning, on the request of the militants, one of the detainees videotaped saying that they were given food and not harmed. The captives were then taken to Mosul border and handed over to Indian embassy officials.
The 46 nurses were soon sent to India in a specially chartered flight from Kurdish's regional capital Erbil on July 5. They arrived at Cochin International Airport after a stopover at Mumbai for refuelling.
They didn't do anything, they didn't disturb us and they didn't harm anyone. They didn't touch even. They talked nicely," Merina Jose, a nurse who returned to Kerala, told the media.
Timeline credit: As per the NDTV article written by Neenu Jose, one of the nurses who was held hostage in Iraq by ISIS.