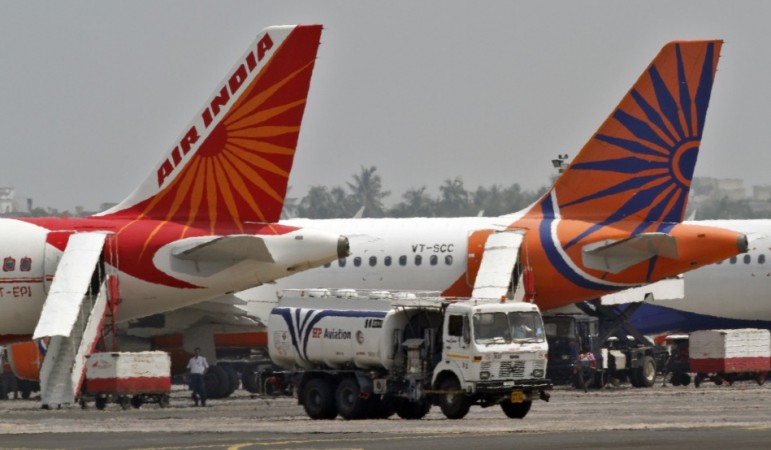 The 46 Indian Nurses who returned from Iraq today reached the Cochin International Airport at noon to jubilation and relief of relatives and citizens.
Kerala Chief Minister Oommen Chandy received the nurses at the airport while relatives were in a joyous mood to see their kin before the flight landed at 11:57 am, news channels reported.
It was a happy end to weeks of turmoil for the nurses from Kerala who were holed up in a hospital in Tikrit in Iraq for weeks before being forced to move to Mosul by the militants on Thursday.
While the nurses said they were treated well by the militants, they will never return to Iraq again. "We were well taken care of, but will never return to Iraq," a nurse told a news channel. The nurses expressed their gratitude to the government, saying that they did not expect to get out of Iraq alive.
The high drama of their forceful shift to Mosul was followed by some relief for the nurses, their families and the Indian government when the militants let them free on Friday, after which they reached Erbil about 80 kilometers from Mosul. Air India had arranged for a special flight to fly the nurses along with 137 other Indian nationals from Iraq to India, with the flight reaching Mumbai at 8 43 am on Saturday morning and then heading to Kochi.
Apart from the nurses, a joint-secretary level IFS officer and a woman IAS officer from Kerala were also travelling on the special flight. After dropping passengers in Kerala, the flight will then fly to Hyderabad, where it is expected to reach by 2:25 pm.
The flight's final destination is Delhi, expected to reach Saturday evening by 5:40 pm.
Chandy put down the nurses' safe return to "collective efforts" and thanked External Affairs Minister Sushma Swaraj and Indian ambassadors while addressing media at the Cochin airport.
"We were in a very difficult situation in the last few days. The nurses were directly contacting me and their family members were also contacting me. I requested external affairs minister Sushma Swaraj and also called the Indian Embassy. I am very thankful to Swaraj and Indian ambassadors, MEA and the embassy, they all helped us," he said.
Over the last week, hundreds of Indian nationals have been flown back from the conflict-struck nation in the Middle East, as the Indian government is pulling out all stops to ensure the safety of its nationals.
About 10,000 Indians are estimated to be in Iraq, most of them in non-conflict zones. However, 39 Indian construction workers captured by the ISIS militants continue to remain in captivity.