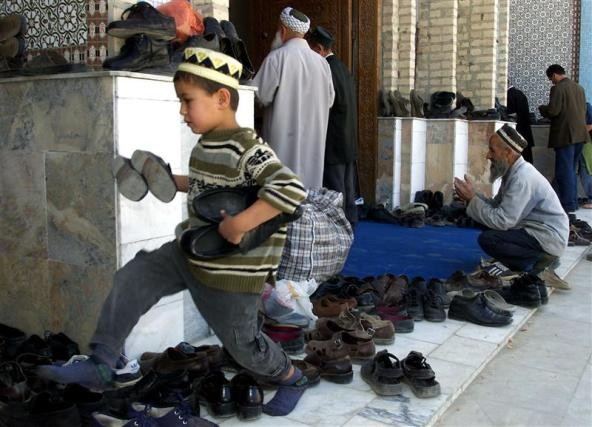 Police in the mountainous country of Tajikistan are drawing the flak for forcing Muslims to shave their beard as a way to discourage citizen from joining the Islamic State (Isis) militants.
There have been an increasing number of reports that the police officers in the country were pressuring Muslims to shave their beards. Recently, two Tajik police officers in the northern Sughd region were officially rebuked after several Muslims from the local community raised a complaint with the government.
Following the reports, deputy interior minister Ikrom Umarzoda told RFE/RL that his government is taking action against the police officers, who forced people into taking such steps. "We have ordered regional police departments to talk to local residents about extremism, but have never called on them to work with people through force and pressure," Umarzoda said.
Since January, after reports emerged that several nationals of the landlocked country have joined hands with Isis, the Tajik government has been trying to dissuade its citizens from joining the militant group.
Even Tajikistan's President Emomali Rahmon has time and again made the call for the strengthening the secular principles of the largely Muslim country, which has a population of 8.5 million. The Central Asian country even has banned schoolgirls from wearing headscarves, barred minors from mosques, and students from Islamic schools outside the country have been forced to return home.
Since January, the country has been on a high alert, after a video released by a Tajik Isis militant called for jihad against the government of the country.
In April, Russia also announced that it will provide weapons and military equipment worth about $1.2 billion to Tajikistan, to fight Isis.