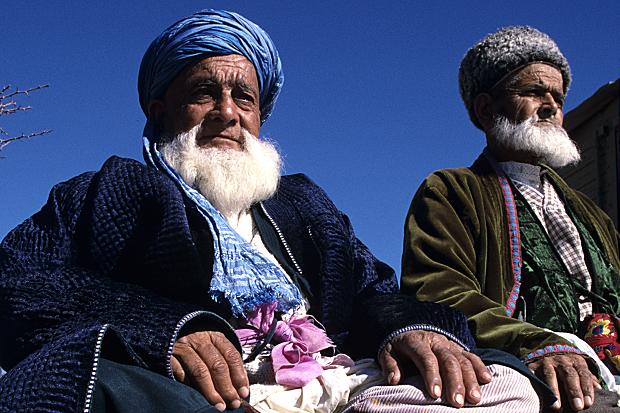 Tajikistan is considering to pass a bill that will ban citizens of the Muslim majority country from giving 'more Arab sounding' names to their children.
Since January, after reports claimed that several nationals of the land-locked country have joined the Islamic State (Isis) militants, the Tajik government has increasingly been trying to dissuade its countrymen from radical Islamic influence.
Reports claim that the Tajik parliament has been asked by President Emomali Rahmon to consider a bill forbidding the Justice Ministry from registering names that are "too Arabic," Interfax reported citing the deputy head of the ministry's Department of Civil Registry, Jaloliddin Rahimov.
Once the bill is passed, "undesirable Arabic and Islamic names" that end with Mullah, Khalifa, Sheikh, Amir, and Sufi can no longer be used. Similarly popular Muslim names for girls such as Sumayah, Aisha, and Asiya; and names for boys such as Muhammad, Yusuf, and Abubakr will be forbidden.
"After the adoption of these regulations, the registry offices will not register names that are incorrect or alien to the local culture, including names denoting objects, flora and fauna, as well as names of Arabic origin," Rahimov added.
Though the new bill will apply only for newborns, the country which increasingly has been campaigning for secularism, has suggested those with Arab names to opt for a more Tajik sounding name. Reports claim that the government even has prepared a list of name suggestions.
Earlier last month, the Tajik government was on the receiving end after it emerged that local police officers in the northern Sughd region have been forcing Muslims to shave their beards.