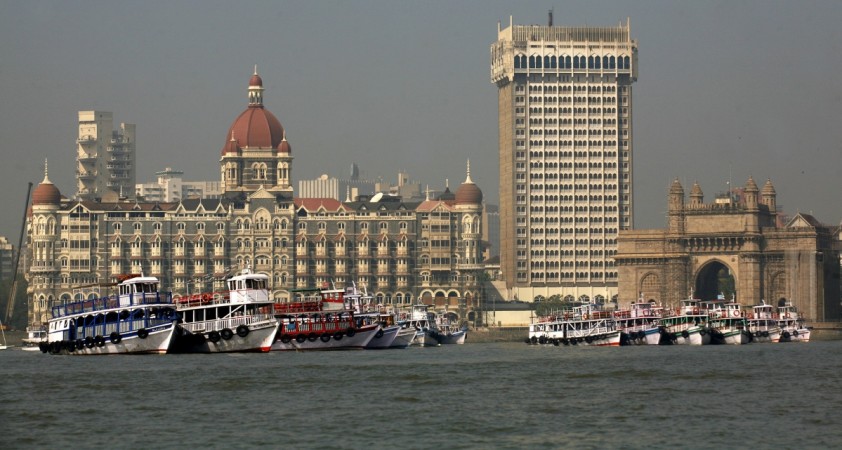 The Indian Hotels Company Limited (IHC), which owns Taj Hotels worldwide, is optimistic about the prospects of the tourism and travel sector in India this fiscal, notwithstanding a challenging 2015-16.
"The long term outlook for the Indian hospitality business continues to be positive, both for the business as well as the leisure segments with potential for economic growth," the company said in its annual report for 2015-16.
The Tata Group company feels that a combination of upbeat growth in India and forecast of an increase in global tourist arrivals will have a beneficial impact on the industry this year also, after decent growth last year.
IHC — which has 133 Taj Group of Hotels with a capacity of 16,592 rooms, in addition to budget hotels under the brand name Ginger — reported better profit and revenue figures for the financial year 2015-16, aided by higher realisation per room, or average room revenue (ARR), enabling it to narrow consolidated loss to Rs. 61 crore from Rs. 378 crore in the preceding year. Consolidated revenues rose to Rs. 4,706 crore from Rs. 4,287 crore in the preceding financial year.
The year also saw the company restructure its international investments to drive efficiency and raise fund-raising capability, by incorporating a holding company for its overseas assets.
IHOCO BV, the 100 % offshore subsidiary Company has since become the Company's apex offshore investment holding Company. Holdings in the, USA, UK, Sri Lanka, Maldives hotels and the two London restaurants have been shifted to IHOCO BV. Thus, eight owned hotels (1584 rooms) and two UK restaurants are now being held through IHOCO BV," the company said in its annual report for 2015-16.
The company will be holding its 115th annual general meeting on Aug. 23, 2016.
Shares of IHC were trading about 1 percent higher at Rs. 136.45 apiece on the BSE on Thursday at around 11.55 a.m. In the past one year, the share price has risen 45 percent from its July 29, 2015 closing of Rs. 93.70 on the BSE.
Highlights of the annual report:

2015 proved to be a successful year for the travel & tourism sector, off the back of a modestly stronger economic environment. As per the United Nations World Tourism Organisation (UNWTO), it is estimated that international tourist arrivals grew by 4.4 percent in 2015 reaching a total of 1.18 billion.

International tourism receipts were estimated to be US$1,232 billion (UNWTO world tourism barometer). In addition to income generated from international passenger transport, total receipts stood at US$ 1.4 trillion.

Demand for international tourism was strongest for destinations in the Americas (+5 percent), Asia and the Pacific (+5 percent) while the increase in Europe (+5 percent) and the Middle East (+4 percent) was at a slightly more modest pace.

The total contribution of travel and tourism to GDP is expected to be around 3.7 percent and the forecast is that it would rise to 3.8 percent per annum by 2025. It is estimated that the travel and tourism industry generated about 107 million jobs which is 2 percent more than last year. The number of jobs added is forecast to grow at 2 percent annually till 2025. (Source: World Travel & Tourism Council).

India is expected to be a driving force for the global economy in the foreseeable future. It also makes it a ripe market for travel and tourism.

The key drivers for international travel demand growth to India include the easier e-visa regime, Swachh Bharat Abhiyan, Make in India and other similar initiatives which are expected to build a positive global image for the country and will thus have a long term impact for the travel and tourism industry.

It is expected that continued weakness in the INR would favourably impact the inbound foreign tourist arrivals in 2016, in addition to the 'E-Visa' scheme, which has gathered traction since 2015 and the 'Visa-on-arrival' benefit being extended to a larger list of countries.

Domestic travel is strong and remains the demand bedrock of the industry; leisure and Meetings, Incentives, Convention, Exhibition (MICE) travel will grow rapidly, spreading over many cities and towns.

Consumers are shopping on multiple platforms and there is an ever increasing transparency in rates and guest reviews driven by booking brands such as Expedia, Priceline, Booking.com, Make My Trip and Trip Advisor. Consumer behaviour has seen a change which is demonstrated in shorter booking windows and consumers seeking unique experiences which in real time are shared on multiple social media platforms.

The foreign visitor shall continue to drive the demand and it is expected that an increase in foreign tourists going forward would result in enhanced foreign visitor spend, which is currently low due to the limited number of foreign tourist arrivals, when compared to other global destinations.