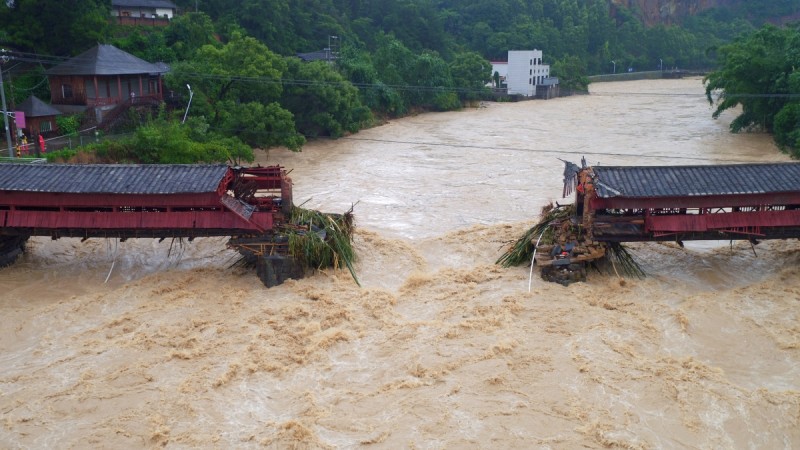 The world's strongest super typhoon this year, Meranti, killed at least 10 people and injured several others in China, the government said on Friday. Now, there are reports of another typhoon -- Malakas -- hitting Taiwan and bringing heavy rains on Saturday.
Meanwhile, a rescue operation is underway in China where rescuers are scouring the flooded streets to look for stranded people. The typhoon initiated from southern Taiwan on Wednesday after it swept in from the Pacific Ocean making a landfall in China's Fujian province. According to the government, at least seven people were killed in Fujian because of the typhoon and three more were killed in the Zhejiang province. Around eleven people are missing till now.
More than 330,000 were forced to evacuate their homes on Wednesday after meteorologists said that the Meranti would be the world's biggest storm this year. At least one person was killed and 38 others were injured in Taiwan, which is now bracing for typhoon Malakas.
Typhoon Meranti was the strongest one that hit China's southern coast since 1949, Xinhua state news agency said. The typhoons caused power cut in thousands of homes and now the workers are struggling to bring power back to these homes. Reports state that 1.65 million homes were without power on Thursday and dozens of flights and train services were cancelled both in Taiwan and China.
Taiwan Central Emergency Operating Center's Li Wei-sen said that around 1,500 people were evacuated in the region until Wednesday morning.
Li Wei-sen also added that around 4,000 military and police personnel were deployed in the affected region to evacuate stranded citizens.
Malakas