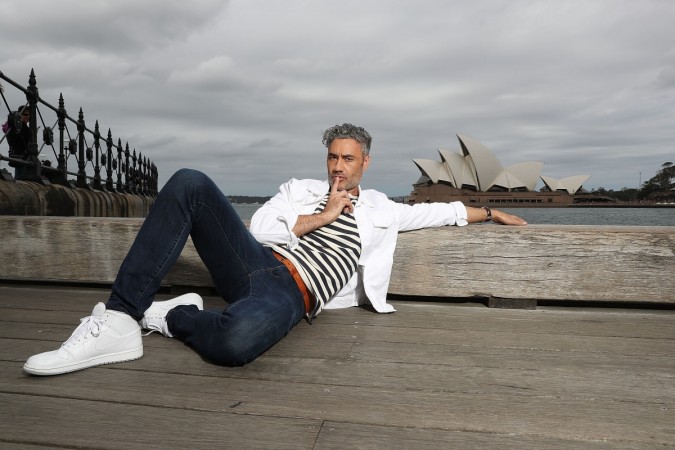 Thor: Ragnarok is creating a storm at the box office as the God of Thunder and The Incredible Hulk make the big bucks for Marvel. Thor 3 has already put up a stunning show, earning $121 million over its opening weekend, and has collected $10 million on Tuesday (November 7) alone. Film analysts are predicting $60-million second-weekend earnings for the movie.
While Ragnarok is having a "Hela" time at the box office, director Taika Waititi shared some mind-blowing details from the making of the movie.
Also Read: Thor: Ragnarok review – Marvel's best movie yet has one disappointment
The director of the hit Marvel movie revealed that he played not one but four roles in it – including one important character of the movie. It was earlier revealed that the director turned actor for the movie and played Korg.
But the director has now revealed that he also played the fire demon Surtur — the one who destroys Asgard. Waititi spoke to Empire magazine and revealed: "I'm the motion-capture for Surtur." The voice-over was done by Clancy Brown.
It is not just that, Waititi also shared that he was one of the heads on the three-headed alien seen in the movie. "I am one of the heads on the three-headed alien, this character called Haju [this may not be correct spelling]," he admitted. The fourth role was that of the director.
As Waititi teased fans, Thor actor Chris Hemsworth addressed his biggest loss on screen — his beloved hammer Mjolnir. It is no secret that Hela destroys the superhero's hammer in the movie.
Giving the hammer a deserving tribute, the Australian hunk shared a video recalling his memorable moments with the hammer. The memorial video uses footage from the previous Thor movies; Korg's fitting explanation of Thor and the hammer's relationship and a deleted scene.
You can watch the footage here:
It was a surprise that Mjolnir was a hand-me-down and not exclusively Thor's. This revelation was made soon after Thor faced Hela who eventually destroyed the hammer.
"I love Thor thinking he was the favourite son all this time," says Waititi. "I loved showing that Hela was the favourite, that Odin had such high hopes for Hela and had possibly made that hammer for her – that it was just a hand-me-down for Thor," Waititi said, addressing the hand-me-down surprise.
Thor: Ragnarok is now in cinemas near you.