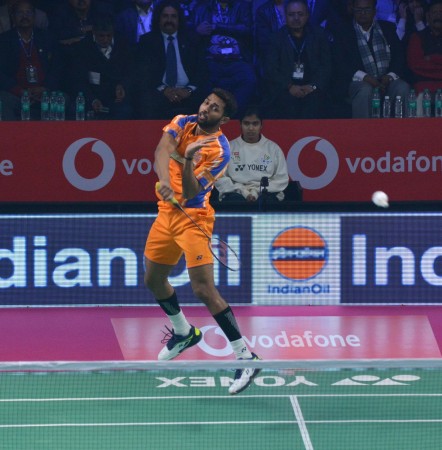 HS Prannoy and Tai Tzu Ying helped Ahmedabad Smash Masters storm into semi-final of Premier Badminton League (PBL) season three with an impressive display against Mumbai Rockets at the Nehru Indoor Stadium in Chennai on Tuesday, January 9.
With a dominating 5-0 win over the Rockets in the final tie of Chennai leg this season, the Smash Masters also moved to the top spot of the eight-team table with 17 points from five ties.
Prannoy won his men's singles by upsetting world number five Son Wan Ho 15-12, 15-12 in straight games to help Ahmedabad gain an early 3-0 advantage over Mumbai in what was Chennai leg's final tie. After losing the first game, the South Korean fought back in the second by taking a 12-9 advantage but Prannoy stood up to the challenge and ended up fetching a crucial point for his team.
Also read: Exclusive: Open-minded PV Sindhu one of my best teammates, says PBL star Brice Leverdez
Prannoy had made his intentions clear earlier in the day, tweeting: "1% chance, 99% faith that's how we go tonight for our last league match!! Do or die for a spot in the semis of PBL Season 3."
The 25-year-old backed his words on court by defeating a higher ranked player.
Tai Tzu Ying decimates Beiwen Zhang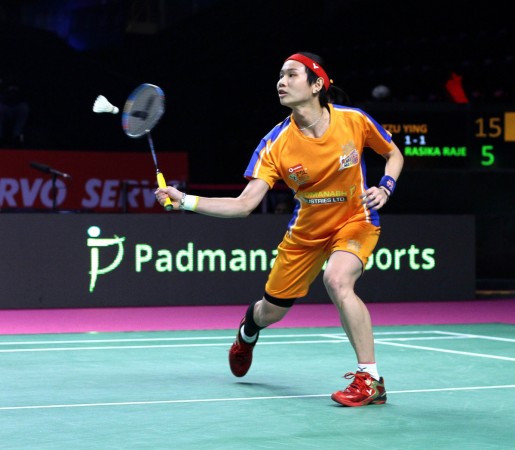 World number one Tai Tzu Ying then extended Ahmedabad's domination by defeating Beiwen Zhang 15-9, 15-12.
Tai Tzu wrapped up the first game pretty quickly but in the second Zhang stretched her to level the scores at 6-6. The 23-year-old Tzu did not allow her opponent any leeway by collecting six points in a row only to find the doughty Zhang reduce the margin at 12-14. Tzu ensured the scoreline did not change much by grabbing the match point and win 15-12.
Sourabh wins Verma brothers' battle
In the second men's singles tie of the evening, which was also both the teams' Trump Match, Sourabh Verma defeated his younger sibling Sameer in straight games to give the Smash Masters a 5-(-1) lead over the Rockets.
The Rockets' men's doubles pairing of Lee Yong Dae and Tan Boon Heong though helped their team clinch a point and make it 5-0 at the end of the tie. The Son-led side thereby ended their campaign, taking the wooden spoon.
Earlier, Ahmedabad's mixed doubles pair of Law Cheuk Him and Kamilla Rytter Juhl began the proceedings in right earnest by defeating the Mumbai duo of Lee Yong Dae /Gabriela Stoeva 15-11, 15-7.
RESULTS
Mumbai Rockets v Ahmedabad Smash Masters
Lee Yong Dae /Gabriela Stoeva lost to Law Cheuk Him /Kamilla Rytter Juhl 11-15, 7-15
Son Wan Ho lost to HS Prannoy 12-15, 12-15
Beiwen Zhang lost to Tai Tzu Ying 9-15, 12-15
Sameer Verma (T) v Sourabh Verma (T) 15-14, 15-11
Lee Yong Dae/ Tan Boon Heong v Lee Chun Hei Reginald/ Kidambi Nandagopal 15-10, 15-12