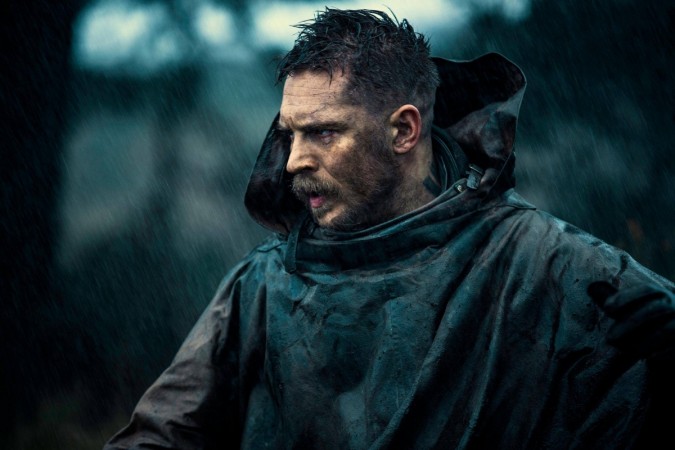 With Tom Hardy in it, BBC's new period drama Taboo is darker, yet seductive. Set in the 18th century, the new limited series has become the talking point recently. But if you do not like the storyline, in the beginning, you have to stick around because it is a slow developer.
Also read: [WATCH] Is Tom Hardy naked in the trailer for FX's new series, Taboo?
In a recent interview with Esquire, Taboo actor and writer has revealed the secrets behind his mysterious period drama. Taboo "is got a gothic noir, slightly horror story, fairy tale." Created by Steven Knight with Tom Hardy and Chips Hardy, "it's a little bit like old-school, classic gothic literature like Heart of Darkness, or even Jack the Ripper territory, or Great Expectations when Pip meets Magwitch on the moor, or maybe "The Raven" by Edgar Allen Poe."
Set in 1814, Taboo follows James Keziah Delaney, a man who has been to the ends of the earth and comes back irrevocably changed. Believed to be long dead, he returns home to London from Africa to inherit what is left of his father's shipping empire and rebuild a life for himself, per FX's official description. But his father's legacy is a poisoned chalice, and with enemies lurking in every dark corner, James must navigate increasingly complex territories to avoid his own death sentence. Encircled by conspiracy, murder, and betrayal, a dark family mystery unfolds in a combustible tale of love and treachery.
Talking about James's father in the series, Hardy said that James does not like his father. While sprinkling magic dust on his dad's grave, he mutters, "You're staying exactly where you are. You're not going to the afterlife just yet."
James's mother is not from Spain as he was told when he was a child. The Peaky Blinders actor explained that James's mother was a trophy wife won by his father. His father was a travelling evil colonialist, who murdered his wife.
Accompanied by a spooky soundtrack, the mini-series might be a little tedious for the audience, but it is actually not what it seems. Hardy promised that the entire story is going to change by the episode eight. "It's actually not what you think you're watching at all."
In fact, the Academy A ward nominated actor wants the series to be a re-watch. He explained: "For a period drama, the concept of this group that is formed—which you don't know at the beginning— and there's this unlikely family that has started to grow."
However, it took 19 years of working experience for Tom Hardy to create a dark mystery thriller like Taboo. "I've had to work for nearly 20 years as an actor before I could say, "Can I do one now?"
Taboo airs new episode every Saturday on BBC1 at 9.15 pm and every Tuesday on FX at 10 pm ET.