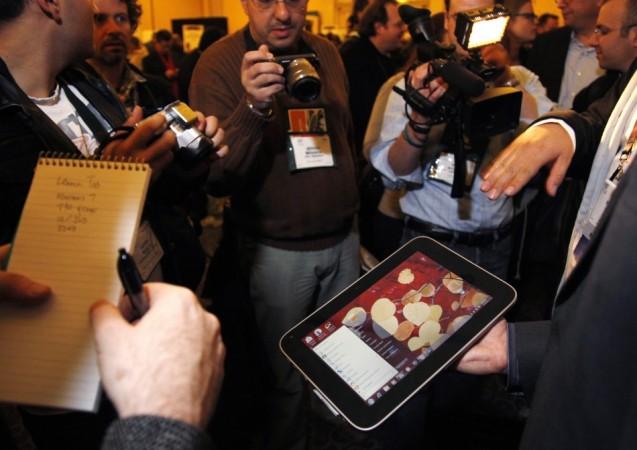 Just a few days ago, it was reported that smartphone makers had a rollicking year but the tablet business witnessed a massive decline in shipments in 2015, International Data Corporation (IDC) said.
Citing Worldwide Quarterly Tablet Tracker, IDC has claimed that manufacturers shipped 65.9 million tablet units in the fourth quarter of 2015 (4Q15) witnessing negative (-13.7%) year-over-year growth. As a whole, tablet makers had a dull business in 2015, witnessing biggest annual decline to date with -21.1% shipments.
However, on the bright side, the hybrid detachable tablet shipments breached all-time high of 8.1 million units. It registered a whopping 163% growth in the fourth quarter of 2015.
Also read: Apple, Huawei, Xiaomi register above-average year-over-year smartphone shipment growth in 2015: IDC
"One of the biggest reasons why detachables are growing so fast is because end users are seeing those devices as PC replacements," said Jean Philippe Bouchard -- Research Director, Tablets, at IDC.
"We believe Apple sold just over two million iPad Pros while Microsoft sold around 1.6 million Surface devices, a majority of which were Surface Pro and not the more affordable Surface 3. With these results, it's clear that price is not the most important feature considered when acquiring a detachable – performance is," Bouchard added.
As per the IDC, Apple tops the 2015 chart with 24.5% global tablet market share, while arch rival Samsung comes a distant second with 16.2% share.Lenovo (5.4%), Asus (3.4%) and Huawei (3.1%) are placed at third, fourth and fifth positions, respectively.
Among the top five tablet vendors Lenovo and Huawei were only two witnessed growth. The former's market share grew by a modest 0.4%, whereas the latter grew a staggering 116%.
Top 5 tablet makers, shipments, market share and growth, 2015:
| | | | | | |
| --- | --- | --- | --- | --- | --- |
| Tablet Vendors | 2015 Unit shipments | 2015 Market Share | 2015 Unit shipments | 2015 Market Share | Year-over-Year growth |
| Apple | 49.6 | 24.0% | 63.4 | 27.6% | -21.8 |
| Samsung | 33.4 | 16.2% | 39.8 | 17.3% | -16.1% |
| Lenovo | 11.2 | 5.4% | 11.2 | 4.9% | 0.4% |
| Asus | 7.1 | 3.4% | 11.8 | 5.1% | -39.9% |
| Huawei | 6.5 | 3.1% | 3.0 | 1.3% | 116.6% |
| Others | 99.1 | 47.9% | 100.9 | 43.8% | -1.8% |
| Total | 206.8 | 100.0% | 230.1 | 100.0% | -10.1% |