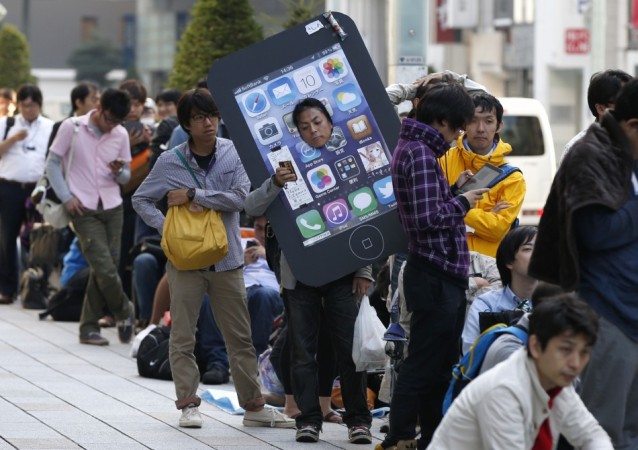 In 2015, worldwide smartphone shipments reportedly breach 1.4 billion, with Apple, Huawei and Xiaomi gaining remarkable market share, International Data Corporation (IDC) has said.
Citing Worldwide Quarterly Mobile Phone Tracker, IDC has claimed smartphone vendors shipped a total of 399.5 million units during the fourth quarter of 2015 (4Q15), resulting in 5.7% growth when compared to the 377.8 million units shipped in the same period the previous year.
In 2015, the worldwide smartphone market saw 1,432.9 million units being shipped, marking the highest year of shipments on record, up 10.1% from the 1,301.7 million units shipped in 2014.
The report also sprung a surprising fact: Apple and its rivals Huawei and Xiaomi, despite facing economic slowdown, registered "above average" year-over-year growth.
Just a day ago, Apple had reported a not-so-encouraging 1% increase in iPhone sales in its first fiscal quarter (compared to previous year), but IDC claims Apple was able increase its global market share to 16.2% in 2015, up from 14.8% in 2014, thanks to emerging markets China and India.
Read more: Apple iPhone sales may decline for the first time next quarter
Chinese smartphone-maker Huawei is reported to be the most successful brand in 2015. The company was able garner huge revenue in its home market China and also in international regions.
IDC claimed Huawei shipped more than 100 million phone units, and more than 50% of them were sold outside China. It is poised to hold on to the world's third-biggest smartphone-maker tag for at least another year.
Xiaomi, meanwhile, relied more on Chinese market to drive smartphone sales. It sold 90% of its device in China, despite having set up a huge base in India, and it also recently expanded operations in the Brazilian market. Xiaomi is expected to have better results in 2016 as it plans to launch the flagship Xiaomi Mi5 next month, and the release of feature-rich phablet Redmi Note 3 in India will help the Chinese company turn things around.
"To combat Apple at the high end, competing vendors will need to bring value to consumers to stay relevant in the market," said Anthony Scarsella, research manager with IDC's Worldwide Quarterly Mobile Phone Tracker.
"With heavy saturation in many mature smartphone markets such as the US, Europe, and China, many vendors have placed a renewed focus on pushing premium-looking mid-tier devices as a new value proposition to consumers in both developed and emerging markets. Samsung has found success in this segment with its A-Series, and Huawei with its Honor brand. We expect similar devices to appear in 2016 from a variety of vendors that will focus on affordable value without neglecting performance and aesthetics," he added.
As per the final tally, Samsung still sits at the top of the smartphone-makers' list with 22.7% market share, followed by arch-rival Apple (16.2%), Huawei (7.4%), a Motorola-included Lenovo (5.2%) and Xiaomi (4.9%).
Top Five Smartphone Vendors, Shipments, Market Share and Year-Over-Year Growth, Calendar Year 2015 Preliminary Data [courtesy, IDC]
| | | | | | |
| --- | --- | --- | --- | --- | --- |
| Vendor | 2015 Shipment Volume (in millions) | 2015 Market Share | 2014 Shipment Volume (in millions) | 2014 Market Share | Year-over-Year Growth |
| Samsung | 324.8 | 22.7% | 318.2 | 24.4% | 2.1% |
| Apple | 231.5 | 16.2% | 192.7 | 14.8% | 20.2% |
| Huawei | 106.6 | 7.4% | 73.8 | 5.7% | 44.3% |
| Lenovo | 74.0 | 5.2% | 59.4 | 4.6% | 24.5% |
| Xiaomi | 70.8 | 4.9% | 57.7 | 4.4% | 22.8% |
| Others | 625.2 | 43.6% | 599.9 | 46.1% | 4.2% |
| Total | 1,432.9 | 100.0% | 1,301.7 | 100.0% | 10.1% |