MS Dhoni is one of the best wicket-keeper batsmen going around in world cricket, and definitely India's best. But, one cannot deny that the former India captain is at the fag end of his career, hence there is a serious need to groom his replacement for the future.
There are a number of possible replacements for Dhoni, including Rishabh Pant, Sanju Samson and Ishan Kishan. All of them have earned a good name with some decent performances in the Indian Premier League (IPL) and domestic cricket.
The selectors had a good chance to pick one of them, and test them against Australia in the upcoming T20I series, but they decided to stick with Dhoni.
However, former India player-turned commentator, Aakash Chopra believes it would have been better if Pant would have been given the opportunity. The 20-year-old has played two T20I matches and scored 43 runs in his brief international career so far.
"One noticeable absentee is Rishabh Pant (from the T20 squad), somebody who could have been given an opportunity. He did play that lone T20 in the West Indies, got to mid 30s, struggled initially but then eventually found his feet and when you talk about youngsters getting an opportunity, I thought Pant deserved a go because Mahendra Singh Dhoni will be there in the 2019 World Cup is what we've been told but the next World T20 is in 2020," Chopra told "ESPNCricinfo".
"That's a long time away and this was the opportunity, this was the time when the Indian team could've tested Rishabh Pant and see what he was worth."
One understands the logic behind the team selection as the selectors might have wanted to come up with their strongest squad possible, against a quality team like Australia. On the other hand, Pant did not have a great Duleep Trophy, which might have hampered his chances of making it to the squad if they even thought of his inclusion. They have picked Dinesh Karthik, who is another wicket-keeper.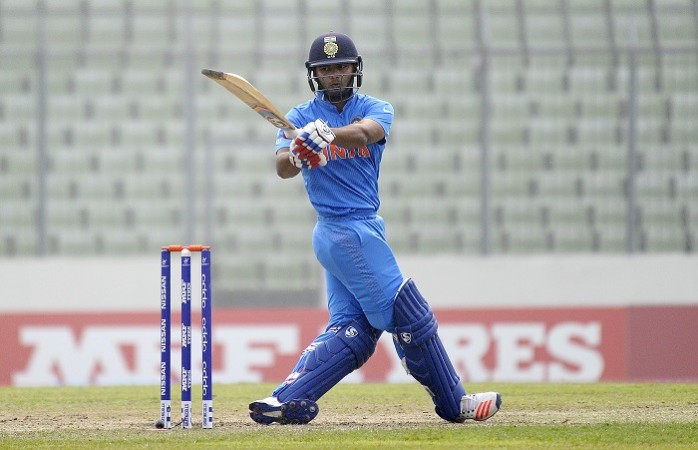 However, one would not be surprised if Pant is chosen for the series against Sri Lanka, who are going to face India later in the year.
With the island nation being a comparatively weaker side, the selectors will have the luxury to give rest to the core players including Virat Kohli, Rohit Sharma and Dhoni, who have been playing continuous limited overs cricket.