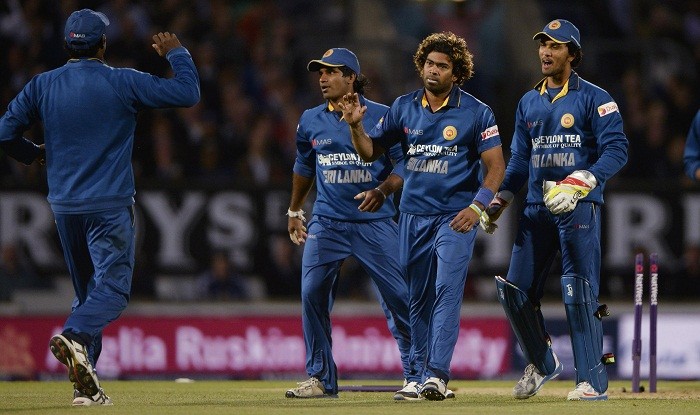 Alex Hales threatened to pull off another T20I victory with his bat against Sri Lanka, but the explosive opener did not quite account for the South Asian side's new captain – the magic man weaving that slinging wand of his to great effect in the death overs to pull his side out of the water.
Lasith Malinga was the difference between Peter Moores and England starting the new era at home with a victory, with the new permanent Sri Lanka T20 international skipper dismissing Hales, just when he was marauding his way past his opponents, and then bowling a masterful penultimate over to take his side home by nine runs.
"You look who their wicket-takers are and he is certainly one of them," said England skipper Eoin Morgan, leading the side in the absence of the injured Stuart Broad.
"It's not often you can get dominated in T20 cricket by a bowler. So much so like Malinga. It's more dominated by the batsmen, obviously. In team meetings, he is someone you have to talk about a lot. He is world-class."
Malinga's superlative last couple of overs gave Sri Lanka an opening victory in their tour of England, with Thisara Perera setting the game up for his bowlers with a final blitz which pushed the first innings total to 183 for seven.
Kithuruvan Vithanage (38, 26b, 7x4) and Lahiru Thirimanne (40, 32b, 3x4, 1x6) had played assured knocks at No.3 and No.4 respectively to ensure Sri Lanka did not miss their two retired legends – Kumar Sangakkara and Mahela Jayawardene – too much, before Perera decided to go boundary-crazy, as the left-hander struck a blinding 49 from just 20 deliveries with seven fours and two sixes.
The match might have panned out different had Michael Carberry held on to a simple catch with Perera on just 18, but the left-hander took full advantage of his life to carve the England bowlers apart in the death overs.
"I went for it initially, shouted for it and as I went closer, Carbs shouted his name," said Morgan, who might have distracted Carberry by going a little too close to his teammate. "I stood as close to him as I could to try and get a rebound if he dropped it.
"People drop catches all the time, but that was quite costly."
England made a good fist of the chase at The Oval, with Hales, the match-winner against Sri Lanka in their World T20 group game, one of the lone bright spots for the English in that tournament, striking a wonderful 66 (41b, 7x4, 2x6) to take the game right to the end. However, in came Malinga (4-0-28-3) with that captivating slingy action of his to turn the game for his side in a couple of overs as England's final assault hopes bit the dust.