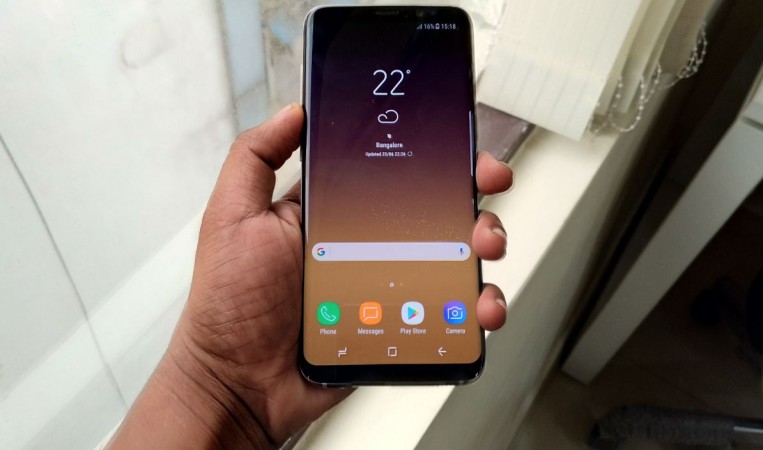 Samsung's partner carrier T-Mobile commenced the Android Oreo beta testing on the flagship Galaxy S8 and the S8+ models in the US.
The company confirmed the news on the official Samsung Galaxy S8 series support page online. "During this stage, the device will go through T-Mobile certification process testing to make sure you get the best quality software possible," T-Mobile said.
When can T-Mobile Galaxy S8 series owners expect to get Android Oreo?
For those unaware, the contract models run some exclusive apps and services offered by T-Mobile (or any carrier that matters) and hence undergo additional testing compared to unlocked models.
Usually, Samsung receives the Android OS (in this case: Oreo) source code from the Google Android team and optimises it to run efficiently with Experience UI. Later, it forwards the tweaked software to partner carriers and the latter perform other optimisation tests to check whether their apps and services work properly with the new OS. Once convinced that there are no issues, the companies roll out the software to the public en masse.
In this case, T-Mobile Samsung Galaxy S8 (& S8+) owners can expect to get a taste of Google's chocolate-milk cookie-flavoured OS before the end of February.
As far as the unlocked models are concerned, Samsung will in all probability commence the Android Oreo rollout process in a matter of days. The company concluded the beta-testing registration on January 15 and is already sending messages to testers of impending Android Oreo rollout.
What's coming in Android Oreo?
Android Oreo comes with several improvements over Android Nougat, such as faster booting, extended battery life achieved by cutting down on unnecessary activities of apps in the background, more fluid experiences to phones and tablets as well as improvements in security via Google Play Protect, which checks suspicious activities and malware in apps.
It also brings new features such as picture-in-picture, which allows users to do two tasks simultaneously, like checking the calendar while planning a party on a Duo video call. There is also Smart Text Selection, which improves copy and paste.
With the help of machine learning to recognise entities on the screen—like a complete address—users will be able to easily select text they want with a double tap, and even bring up an app like Maps to help during navigation.
One notable aspect of the Android Oreo is the Rescue Party feature, which helps the device recover from constant bootloops.
Beside the usual Google Android Oreo features, Samsung is adding its own custom features to enhance the user experience for Galaxy S8 series owners, which include new clock styles for both the lockscreen and Always on Display, and a Smart View that lets the mobile phone's display turn dark when mirroring the content on large TV screen, thus saving battery-draining.
There will be a lot more value-added features coming to the Galaxy S8 series, which will be fully disclosed on the day of the official release.
Stay tuned. Follow us @IBTimesIN_Tech on Twitter for latest updates on Google Android Oreo release schedule and Samsung products.