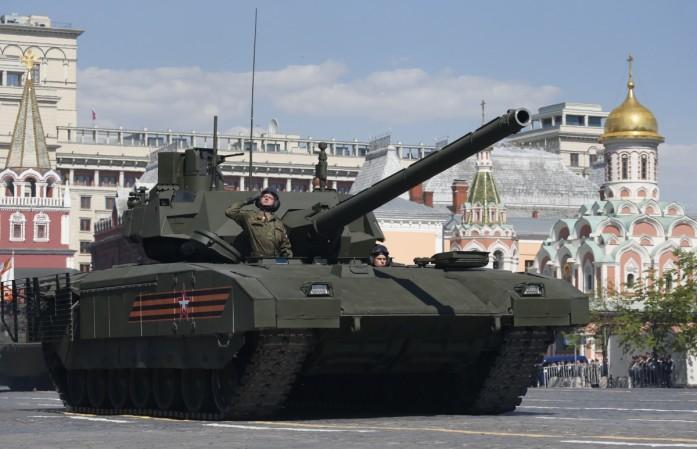 The Indian Army has drawn up plans to replace Russian-made T-72 main battle tanks (MBT), first procured in the early 1980s with 1,770 multipurpose future ready combat vehicles (FRCV).
Among the tanks, Indian Army is looking at the Russian T-14 Armata MBT, a leading contender for the $4.5 billion deal.
This came to light when Chief of the Army Staff General Bipin Rawat started his six-day trip to Russia, the mission of which is to strengthen bilateral ties between the two countries.
The visit coincides with the bilateral annual summit between Prime Minister Narendra Modi and Russian President Vladimir Putin in New Delhi during which defence deals including for the S-400 surface to air missiles and frigates for the Indian Navy will be signed.
The Indian military delegation led by Gen Rawat will meet senior Russian military officers and visit important formations and establishments. The discussions are likely to include the T-14 Armata next-generation main battle tank.
A statement issued by the Indian Ministry of Defence says the general's visit will further boost the strategic ties with Russia and take the military cooperation to the next level.
The process to procure the FRCVs for the Indian Army was initiated in November 2017 and at the moment there are three contenders: T-14 Armata, Ukraine's Oplot and South Korea's K2 Black Panther main battle tanks.
According to the plan, the selected tank will be manufactured in India by a private firm in collaboration with the original equipment manufacturer.
The Indian team will also discuss the maintenance and support of Russian-made platforms in service with the Indian armed forces. At the moment, more than 60 percent of inventory of the army, air force and navy is made up of Russian-supplied equipment.