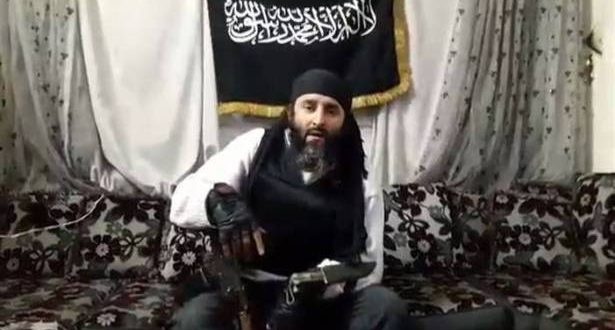 Abu Nimr, alias Abdurrahman Shadad, has been killed in Damascus just weeks after he filmed his daughters talking to him about how they would be part of a suicide bombing. The video had drawn condemnation from all quarters. It showed the man talking to two girls — the older of whom was not even in her preteens — about the attack.
Syrian news agency SANA reported that the older girl, who was barely 10 years old, blew herself up at a police station in Damascus. The video emerged after the incident, in which Abu Nimr — identified as an al-Qaeda operative — is shown asking his daughter: "You want to surrender so that you're raped and killed by the infidels? You want to kill them, no? We're a glorious religion, not a religion of humiliation, isn't that so darling?"
The Syrian Observatory for Human Rights (SOHR) has reported, quoting sources, that the man — whom it identified as Abo al-Nimer al-Sory — was killed after being shot and injured by "unknown militiament" in the Tishren neighbourhood in Damascus. The SOHR added: "Sources confirmed that Fateh al-Sham assassinated him, after he was working under its protection."
Jabhat Fateh al-Sham is a terrorist organisation that was earlier named the al-Nusra Front. Why they would kill one of their own operatives is still a mystery.
The SOHR identified Abu Nimr as a resident of the area between Barza and Qaboun on the outskirts of the capital, Damascus. The monitoring group also said he had worked with a number of terrorist outfits, including the Islamic State group — also known as Islamic State of Iraq and Syria (ISIS) or Islamic State of Iraq and the Levant (ISIL). It also said his brother and sister-in-law had blown themselves up in terrorist attacks in 2014.
The SOHR added about the incident: "We in the Syrian Observatory for Human Rights condemn this crime against the Syrian girl Fatima and her sister, and condemn this act which result was nothing but the death of a child in her early life, and deprived her of her basic right to live."