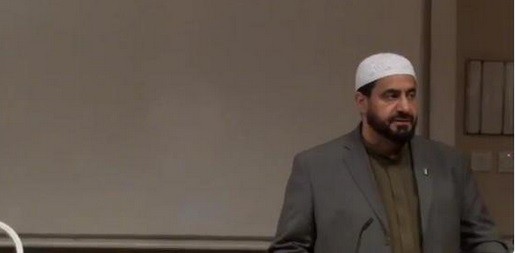 Syrian-born Imam Abdul Hadi Arwani, who was known to be a staunch critic of Syrian president Bashar al-Assad, was found shot dead in London on Tuesday.
Police have launched a murder investigation after a man believed to be Arwani was found dead from bullet wounds to the chest in a Volkswagen Passat car in Wembley.
Local media have named the deceased as Arwani, who used to be an imam at the An-noor Masjid mosque in west London.
The mosque is infamous as the location from where terror suspect Mohammed Ahmed Mohamed escaped in 2013. The mosque is also known to have hosted several radical figures in the past, including the son of Abu Hamza, a radical cleric.
Police are investigating if Arwani's death is related to any feud in the mosque, according to The Independent.
"At this very early stage detectives retain an open mind regarding the possible motive," a police spokesman told the press.
The news of Arwani's murder also caught on on Twitter, as his supporters tweeted saying that the 'entire community is in mourning'.
It seems like the entire community is in a state of mourning tonight. Allah yerhamak Sheikh Abdul Hadi.

— B (@befroggled) April 7, 2015
I am so sad to hear of the death of Sh AbdulHadi Arwani. Inna lillahi wa inna ilayhi raji'oun. May Allah grant him firdous al ala. Ameen — Liza B (@liza_biza) April 7, 2015
The Muslims in the UK have lost a great Imam and a person of knowledge. May Allah have mercy on you Sheikh Abdul Hadi Arwani.

— Mujib (@_MujibR) April 7, 2015