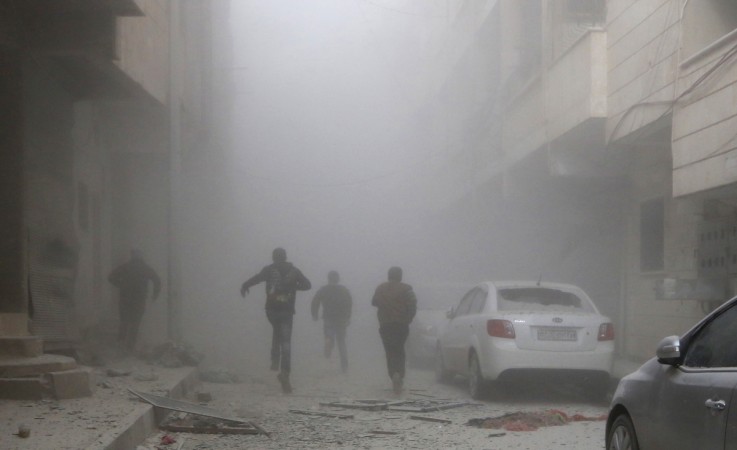 The Syrian army was reportedly attacked by the Islamic State group with nerve gas ammunition called VX, in the western province of Raqqa in Syria, Lebanese broadcaster Al-Mayadeen said in a tweet, according to the Russian state-controlled media outlet Sputnik International. The report, which is is not corroborated elsewhere, added that the United Nations has declared the VX nerve agent a weapon of mass destruction because it is an extremely poisonous substance used for chemical warfare.
The Syrian army had launched an offensive against Isis in May in the region's Tabqa city, known to be the stronghold of the terrorist organisation. Battle between both sides continues in the area.
In an attempt to recapture the Deir ez-Zor airport in eastern Syria, Isis militants had in April 2016, attacked the Syrian army with mustard gas during a battle at the military airport, according to a report by the Independent.
The group had also launched two chemical attacks in northern Iraq in March 2016, killing a three-year-old girl and injuring almost 600 people, according to the Guardian. The chemicals used in the attack included chlorine and low-grade sulphur mustard.
Kurdish forces in Iraq had also reported the use of mustard gas when Isis had attacked them in August 2015. This was the first time since the ouster of Saddam Hussein that this chemical weapon was used when 35 Kurdish troops took ill after the battle, the Independent reported.