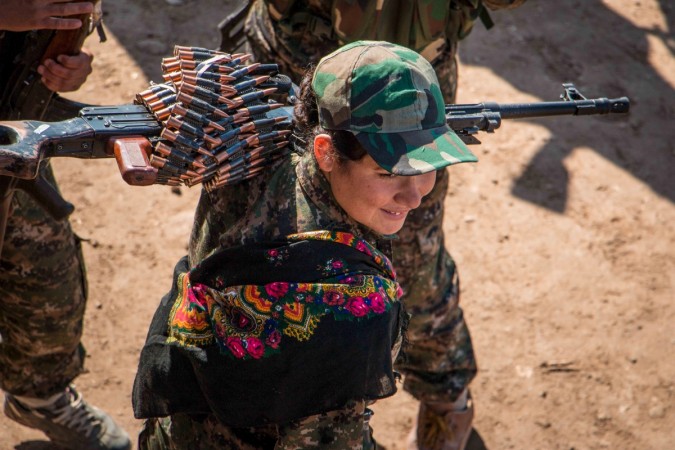 Snipers of Kurdish People's Protection Units (YPG) killed at least 13 militants of the terrorist group, Islamic State of Iraq and Syria (ISIS), in Syria Tuesday, reports said Wednesday. Members of YPG Women were also part of the operation.
The snipers were stationed atop a hill in Jarablus city in Aleppo, which is in northern Syria, reports ARA News.
"Sniping operations in the ISIS-held Jarablus city continued until Tuesday midnight. At least 13 ISIS jihadis were killed today at the hands of our snipers," YPG officer Nuraddin Gaban told ARA News. The officer also said the operation targeted an ISIS command at Jarablus Tehtani area in Aleppo.
Reports of the YPG offensive comes days after a Kurdish source told Sputnik News that Daesh is gathering forces in Raqqa province in northern Syria to attack the group.
Deemed as a strategic location, Jarablus Tehtani, has been used as a bastion by the ISIS. It is close to the Turkish border. The Kurdish fighters with Syrian rebels recently took over certain hilly regions in the area.
In another attack on ISIS, a top official was killed by unknown gunmen Monday in Deir ez-Zor city in eastern Syria. The deceased was identified as Abu Saleh al-Jazrawi, head of the ISIS-linked al-Hisba department, reports ARA News.
The YPG is supported by the U.S. and Russia in its fight against Daesh. It recently drew criticism for not allowing opposition parties to voice their opinions, reports Daily Sabah.