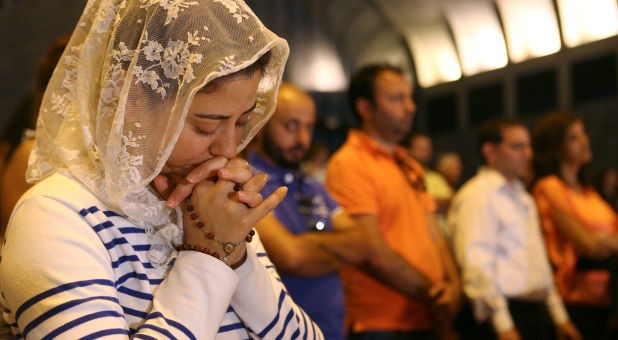 The Islamic State (Isis) militants have released 19 Assyrian Christians who were taken as hostages from villages located in north-east Syria.
It is believed that Isis fighters had taken more than 200 men, women and children as captives from the Tal Shamiram town in the countryside of the predominantly-Kurdish city of Hasaka.
Syrian activist groups, however, have confirmed that the jihadist group had released 17 men and two women. The remaining captives are reportedly being kept as prisoners in al-Shaddadeh on the Abdulaziz Mountain.
Recent reports suggest an Isis sharia court is interrogating the Assyrian Christians for their links with militia groups opposed to the Islamic State.
Nahren Anweya, international spokesperson for the Nineveh Plains Protection Unit, confirming the release said the release was made possible due to the efforts of Arab sheikhs who have been working with the Assyrian leaders for the release of the captives.
Anweya, who claimed that Isis was keeping at least 400 Assyrian Christians as captives, said on her social media account that all the released Assyrians have been kept in a safehouse, whose location has been kept a secret.
Early on Saturday, a report by the Syrian Observatory for Human Rights had first revealed that an Isis court, after interrogating the captives, is planning to release 19 Assyrian Christians.