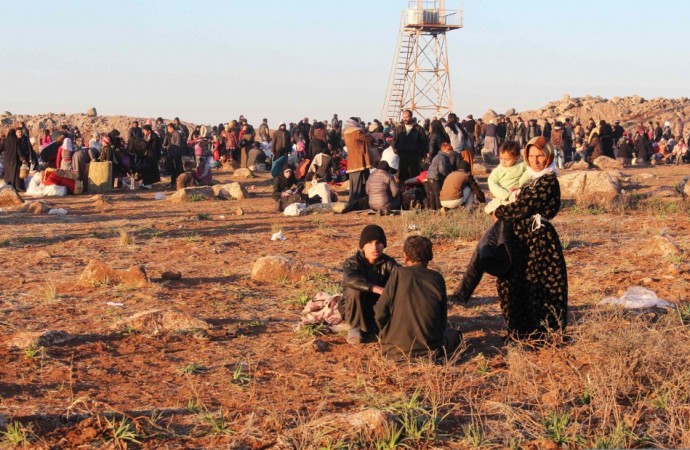 Both the Syrian government forces and ISIS militants have continued to commit atrocities against the country's civilians, including women and children, claims the United Nations (UN)-appointed Independent International Commission of Inquiry on Syria.
Both forces have been causing immeasurable suffering to civilians and have been contributing to a spillover of violence, affecting international peace and stability, the UN Commission said in its third anniversary report on Wednesday.
The Commission, which interviewed 480 individuals in the strife-hit country, said that the invasion of foreign fighters and the success of extremists in Syria are spreading the risks further.
The impact of the ongoing violence in Syria has affected women and children by violating their basic rights, the Commission stated.
"Hundreds of civilians are dying each day as the fighting goes on with no regard to law or to conscience," United Nations quoted Commission Chairperson Paulo Pinheiro.
As per the Commission's report, women have been punished for not abiding by the dress code decreed by ISIS.
In Ar-Raqqah, children as young as 10 are being recruited and trained at ISIS camps. The group has also displaced Kurdish communities in northern Syria. Journalists and other media workers are also systematically targeted, the Commission pointed out.
In the ISIS-controlled areas, especially north and north-east of Syria, Fridays are regularly marked by executions, amputations and lashings in public squares, states the Commission's report.
Bodies of those killed are placed on display for several days, to terrorise the local population, and especially children are urged to watch, the report says.
"Members of ISIS have committed war crimes and crimes against humanity in Aleppo and Ar-Raqqah governorates including acts of torture, murder, enforced disappearances and forcible displacement," the Commission noted.
Even in government prisons, detainees were subjected to torture and sexual assaults, the Commission said, adding that the methods employed to torture jail inmates and the conditions of detention support the Commission's long-standing findings of systematic torture and mass deaths of detainees.
The Commission has reminded the international community's immediate duty of protecting Syrian civilians who are in such a horrific situation.
"The international community's failure in its most elemental duties – to protect civilians, halt and prevent atrocities and create a path toward accountability – has been matched on the ground by an abandonment of even the pretence of an adherence to norms of international law. As can be seen today, this has grave implications for the entire region," the Commission report stated.