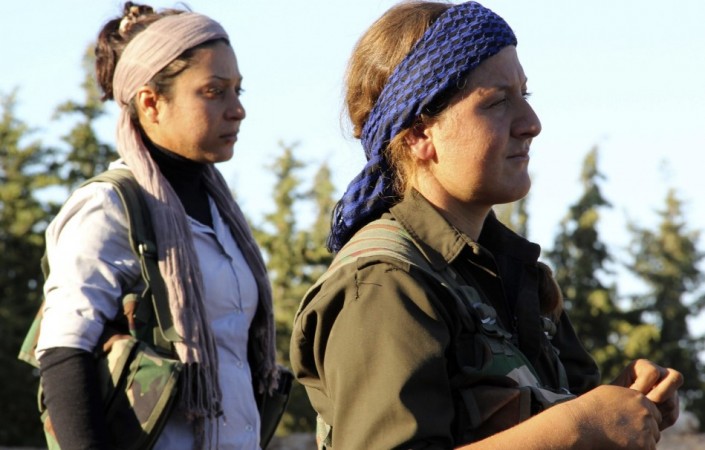 A German woman, who had joined the Kurdish forces to fight the Islamic State militants, was killed in a gun battle in al-Hasaka province of Syria, a Britain-based monitoring group reported.
The woman was killed in a battle on Saturday near the Kurdish-held town of Tal Tamr in al-Hasaka province, according to the Syrian Observatory for Human Rights.
The name of the deceased German national, who is said to be in her 20s, has not been released yet. She is the third Westerner and the first female foreign fighter killed among the Kurdish ranks in Syria.
British national Konstandinos Erik Scurfield, a former Royal Marine from Barnsley in South Yorkshire, was reportedly killed during a battle with Isis in al-Hasaka last week.
Scurfield ― who is the first Briton to be killed in the fight against Isis ― had enlisted in the Kurdistan People's Protection Units (YPG) just a few months back.
And last month, Ashley Johnston, an Australian national, was also killed during a fighting between Kurdish forces and the Islamic State.
The al-Hasaka province, where the Isis recently kidnapped over 200 Assyrian Christians, has become a major battleground. The Kurdish Peshmerga, which claims to be gaining grounds, has been pushing hard against the militant outfit.