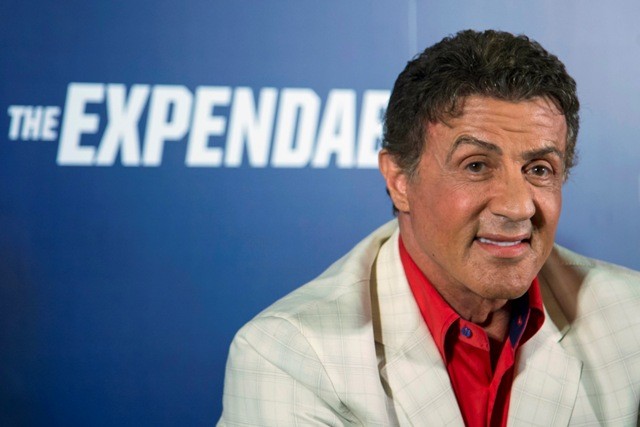 Sylvester Stallone took to social media to tell his fans that he is alive and well, thus putting all the fake death reports to rest. "The Expendables" star became the latest victim of celebrity death hoax on social media after a video went viral claiming that the actor had been found dead at his Los Angeles home.
Stallone posted a photo of himself with Russian professional boxer Sergey Kovalev on Monday, which proved that he is alive and doing fine. "With the incredibly powerful unified light heavyweight champion, Sergey "Krusher" Kovzalev "...Whatever he hits, he destroys" @sergeykovalev (sic)," the actor posted along with the photo.
Stallone's fake death reports started doing the rounds after a video – reportedly from CNN – was shared on several Facebook pages. The video claimed that it features exclusive footage. Some people even posted their condolences on Facebook and Twitter saying that they were devastated.
However, the viral video is nothing but a scam message that originated in August 2016. The video was shared on social media after the user gave permission to the app to download.
Stallone is not the first celebrity to become the victim of the fake death reports. This week, fake reports of Miley Cyrus also circulated online after News8Now reported that the singer was found dead in her bathtub. Cyrus brushed off the fake death reports and posted a throwback photo on Instagram.
Fake death reports of American actor and rapper Jaden Smith, son of actor Will Smith, were also circulated in August. The reports claimed that the actor committed suicide, but it was debunked after Jaden was spotted promoting Netflix series "The Get Down."