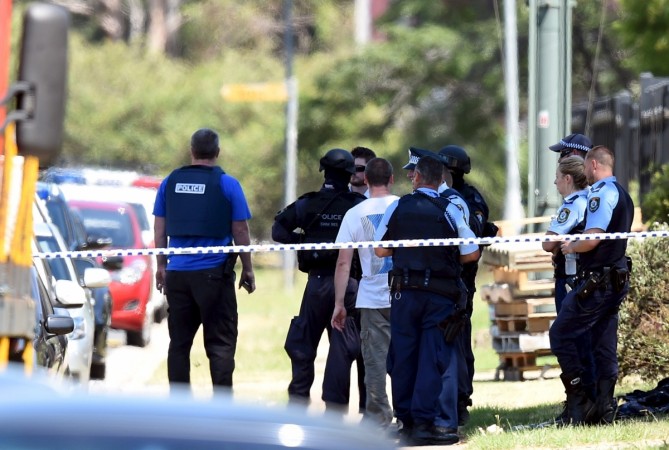 UPDATE 12:36 p.m. IST -- The siege at a Sydney industrial estate ended after six hours, with police officers storming the building where a gunman had killed one person. Three hostages were rescued unharmed, according to the Sydney Morning Herald. Police, however, did not confirm if the gunman was killed.
UPDATE 12:00 p.m. IST -- Several hostages were rescued from the building where a gunman had been in a stand-off with the police. 7News Sydney reports that the gunman has been killed.
UPDATE 9:35 a.m. IST -- The New South Wales police identified the deceased as a 43-year-old man, to the media Monday, while stating that the operation was still on.
"The operation is continuing, it's at a delicate stage," the police said, according to Nine News Sydney.
Original story:
A gunman killed one person and injured two others in Sydney Monday, local media reports. Several hostages are said to be inside the industrial area where the shooting occurred.
The shooting began at 10:45 a.m. local time Monday at the Inline National Signage in south-west Sydney, according to the New South Wales police. At least three people were reportedly shot, with one fatality confirmed by the police.
"One man died at the scene. Two men have been taken to hospital for treatment. Their conditions aren't known," the police said in a statement.
This is a developing story.