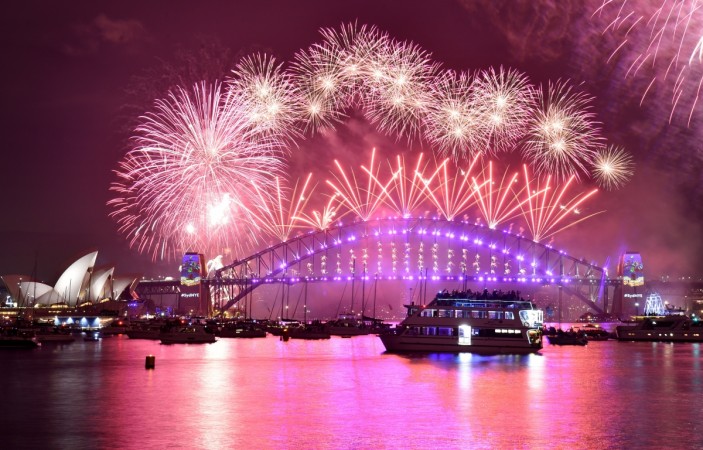 Every year, Australians and visitors around the world gather at Sydney to welcome the New Year with a boom — some spectacular fireworks.
Like every year, more than a million people are expected to gather on the banks of Sydney Harbour for the iconic fireworks display. This year there will be 28,000 fireworks shooting from the Sydney Harbour Bridge including a special display to celebrate Australia's 'yes' vote for same-sex marriage.
Also read: Everyone in this country is playing Secret Santa including the Prime Minister
The noteworthy part is — this special firework has been co-designed by actor Hugh Jackman and it is said to have only 10 percent of his idea. It will feature gold and silver fireworks which will explode in the sky for about 20 seconds.
"My dad used to take me and my brothers and my sisters to watch the fireworks, so for me this is a very, very amazing day," the Hollywood actor told reporters on Friday.
"I was invited about eight years ago to be involved with the fireworks but I couldn't be here and I regretted it so much that I actually invited myself this year."
According to SBS News, The entire display will feature 28,000 fireworks shot from 175 firing points on the Sydney Harbour Bridge - 3,000 more than previous years, making it the biggest Sydney Harbour Bridge display on record.
We have listed down all the places where you can catch the New Year's Eve fireworks in 2017
The Sydney Opera House — one of the popular tourist places to watch the fireworks display as it offers front-row seats to the spectacular sight.
Among other best places, Circular Quay, The Rocks, Milsons Point and Blues Point Reserve are the best places to witness the spectacle of colour and sound.
According to Sydney New Year's Eve website, the celebration galore will kick-start at the stroke of midnight.
"The 12-minute display features a huge range of pyrotechnic effects launched from firing points on the Sydney Harbour Bridge, Sydney Opera House and 7 barges in the harbour," according to the aforementioned website.
Live streaming:
ABC and iview will broadcast it live from 8:35 pm AEDT and will simulcast on their Facebook page and YouTube channel.
You can also live stream the entire event from the comfort of your living room, on the Sydney New Year's Eve site.