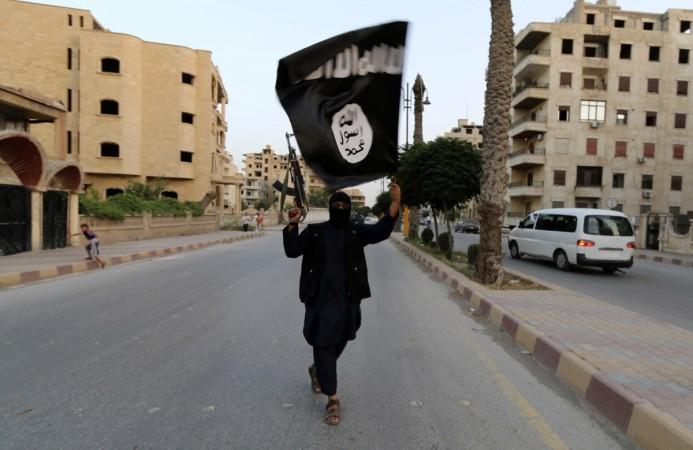 A young woman, who is the wife of Sydney-based terror suspect Sameh Bayda, was on Tuesday arrested in Sydney and charged with possessing items and documents related to terror.The arrest comes as part of an ongoing investigation that links her with hatching a terror plot with her husband, who was arrested earlier.
Alo-Bridget Namoa, 18, was arrested by the counter terrorism police and she was charged with two offences: recklessly possessing an item related to a terrorist act and recklessly collecting documents to a terrorist act, reports the Cairns Post. She was allegedly found in possession of a knife wrapped in an Islamic State group flag.
"We will be alleging that the item that she had possession of was a knife and we will be alleging that the documents that we collected were related to that act also," NSW Police Deputy Commissioner Catherine Burn was quoted as saying by the Cairns Post.
Namoa, a Muslim convert, is already facing 31 charges for failing to answer questions put to her by the NSW Crime Commission. Earlier this month, she was released on bail and made to stay with her Catholic mother after being in police custody for six days, the Daily Telegraph reported.
"It is alleged and she agrees that she is a supporter of the extremist group the Islamic State," Police prosecutor Sergeant David Anderson had said while opposing her bail. "The concern is that she is willing to assist in the commission of an offence of a terrorist nature."
Her husband Bayda was found with ISIS literature in his phone, including a manual on how to stab, which was released by the Al Qaeda. The investigation against her revealed that she had allegedly texted her husband calling themselves "jihadi Bonnie and Clyde." Her phone was also filled with ISIS propaganda, videos of beheadings and executions, the Sydney Morning Herald reported. Her husband and she were imposed with the Firearm Prohibition Orders in January 2016.
"Our investigators do work very, very hard. We might not put the person before the court at the time but if we are investigating such information and we believe they are involved, persistence pays off,' said Burns, and added that Namoa's chargesheet was delayed since the authorities were collecting evidence.