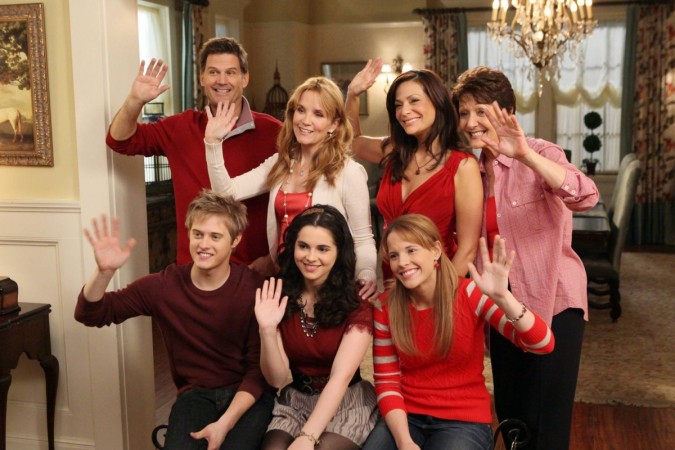 Season 4 of "Switched at Birth" ended back in October 2015 and since then fans have been waiting to know what emergency required Daphne (Kaite Leclerc) and Bay (Vanessa Marano) to fly back home from China. The answer to this question will be finally revealed in January 2017, when the Freeform show returns with new episodes.
Although the premiere date is yet to be officially confirmed, the previous seasons of "Switched at Birth" suggest that episode 1 of Season 5 will be aired on either Jan. 1 or Jan. 8, 2017. Fans are eagerly awaiting and anticipating the arrival of the premiere, because Season 5 will be the last season of the series.
The shooting for the upcoming season is already on in full swing, and the actors have been regularly sharing lovely photos of fellow cast members and the sets. The latest addition to the Kennish family, baby Carlton, who is Tobby (Lucas Grabeel) and Lily's (Rachel Shenton) son, has already captured the hearts of fans.
Also Read: New storybook characters set to debut in 'Once Upon a Time' Season 6
He will be central to the story for "Switched at Birth" Season 5, as many fans believe he could be the reason Daphne and Bay are asked to come home. Along with John's (D.W. Moffett) health and his divorce with Kathryn (Lea Thompson), there are plenty of theories floating around on the internet about the call Bay received while she was in China.
Moffett and Thompson will also be directing an episode each in the upcoming season. Here is the episode list for Season 5 of "Switched at Birth:"
Episode 1 – The Call
Episode 2 – This Has to Do with Me [directed by Moffett]
Episode 3 – Surprise
Episode 4- Relation of Lines and Colors
Episode 5 – Occupy Truth
Episode 6 – Four Aged in Life
Episode 7 – Memory (The Heart) [directed by Thompson]
Episode 8 – Left in Charge
Episode 9 - The Wolf is Waiting
Episode 10 – Long Live Love
Here are the set photos from "Switched at Birth" Season 5 shared by the cast: