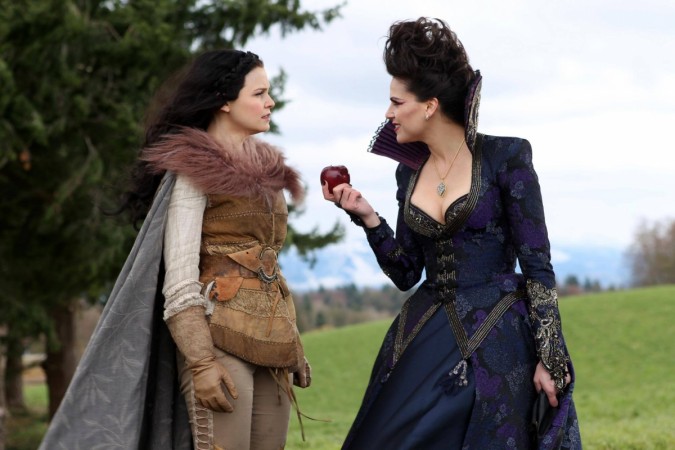 "Once Upon a Time" Season 5 had one of the most epic finales in television history and fans already craving for a new season. While ABC had announced that the show has been renewed for Season 6 in March 2016, an official date for the premiere has not been announced.
However, considering all the previous seasons of "Once Upon a Time," with the exception of Season 1 premiered in the last week of September, we can expect Season 6 episode 1 to be aired on Sunday, Sept. 25. What we do know for a fact is that Lana Parrilla will return as the Evil Queen that fans love to hate. Fans of the heroic Regina needn't stress out because she is returning as well.
In episode 23 of "Once Upon a Time" Season 5, the Evil Queen separated herself from Regina and is hell-bent on destroying the heroic and arguably better half of herself. The upcoming season will see a new version of Good V Evil.
"It's not split personality, but it's two separate Reginas: the Evil Queen and Hero Regina. So it's gonna be really fun to play both sides," Parrilla told Entertainment Weekly.
Also Read: Angels and demons rally behind God in "Supernaural"
Meanwhile, new characters arriving to the "Once Upon a Time" universe in Season 6 range form Don Quixote, Dr Jekyll, Mr Hyde, Lemuel Gulliver and the three Musketeers. The Land of Untold stories are expected to feature stories from "The Brothers Grimm," "The Water-Babies," "Kight of Holy Grail," "Twenty Thousand Leagues Under the Sea" and so on. Although not confirmed, the new realm will also feature fairlytales of "Aladdin," "Buttercup" and "Six Swans."
An event to look forward to, in Season 6 of "Once Upon a Time" is the wedding of Emma Swan (Jennifer Morrison) and her beau Captian Hook aka Killian (Colin O'Donoghue).
Don't forget to check back here for more updates on "Once Upon a Time" Season 6.