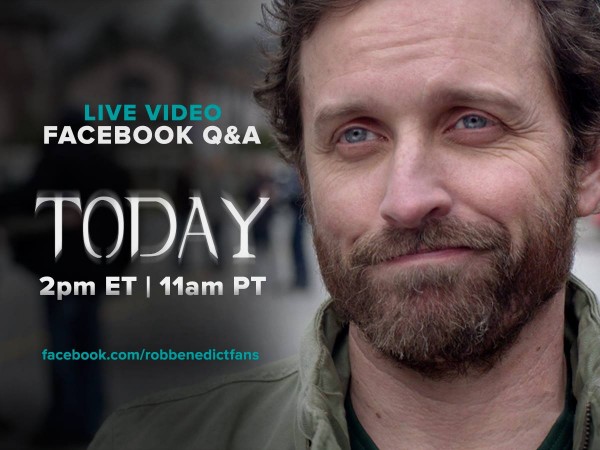 God (Rob Benedict) is back on Earth and he is bringing all his children together to lock his sister Amara (Emily Swallow) up, once more. In the upcoming Season 11 episode 22 of "Supernatural," God will lead an army of demons, angels and a couple of hunters, all united in their mission to save the world from the Darkness.
As fans know, after centuries of living in hiding, God has decided to return, mostly thanks to Metatron (Curtis Armstrong). Despite his inhibitions about facing his sister, God has decided to try and protect the universe that he created. Initially, God's plan was to give himself up to Amara so she can kill him and be satisfied.
However, he has now realised that the Darkness will always hate light and life, so even if he is dead, her revenge will not be complete unless the whole universe is destroyed. He recently saved Lucifer (Mark Pellegrino/Misha Collins) from Amara's lair, but it is still not clear if the fallen Archangel is really his favourite, or if it is just a heavenly rumour. Regardless, he has decided to have a face off with his sister, but he is not planning to do it alone.
Also Read: 'Game of Thrones' and other shows you should be streaming on Hotstar right now
To this end, he unites the angels and demons, bringing together the two groups that were programmed to kill each other. This synergy will also see Lucifer and Crowley (Mark A Sheppard) working together. It will be quite entertaining to see the two fatally powerful enemies forced to work together by omnipotent daddy.
"We Happy Few" will also be the episode in which Rowena (Ruth Connell) makes her comeback. True to her nature, she has been helping Amara and the Winchesters, just to make sure she is cool with whoever wins the war. Here is the official synopsis for the upcoming episode: "Sam and Dean come up against the biggest challenge they have ever faced; Rowena decides to make her move."
Watch Season 11 episode 22 of "Supernatural" at 9 p.m. (EST) on Wednesday, May 18 on the CW. You can also live-stream "We Happy Few" via CWINGO and The CW Seed.