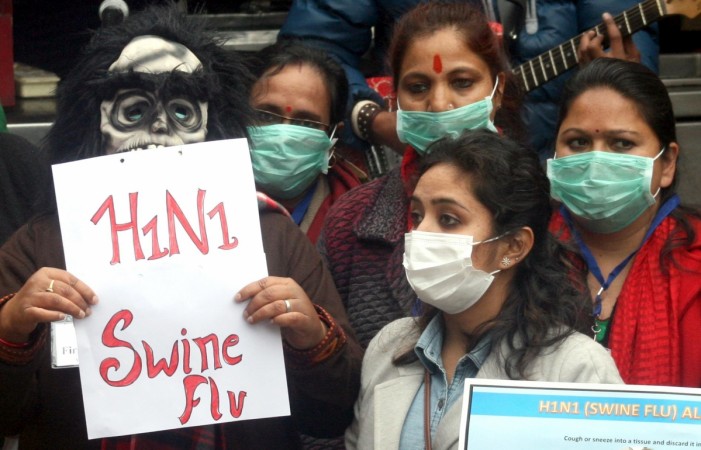 Swine flu further tightend its grip over India when the H1N1 virus claimed another 50 lives in the country on Friday, taking the death toll to 1,289.
According to the Union Health Ministry, around 24,000 people acquired the disease until 5 March.
In Gujarat, 5, 236 people have been affected by swine flu amongst which 311 have lost their lives. In Rajasthan, 302 have died and 5, 856 remain affected by it.
Meanwhile, 2, 290 people have contracted the deadly influenza in Maharashtra and 22 have died of it. In Madhya Pradesh, 1, 336 cases of swine flu have been reported, while 183 people have perished to the disease.
Coming to southern states, 53 people have died in Karnataka, where 1,602 cases have been reported till now. In the newly-formed state of Telangana, 61 patients of swine flu have lost their lives, while 1,699 have contracted the virus.
While the number of death cases in the country's capital city, Delhi, remains fixed at 10, the number of people suffering from swine flu has reached the mark of 3, 354.
Nine people have lost their lives due to swine flu in Kerala, while 27 in Haryana. Punjab witnessed 47 deaths, while Tamil Nadu lost 11 people to swine flu.
As many as 10 have died in Jammu & Kashmir and 14 in Andhra Pradesh.