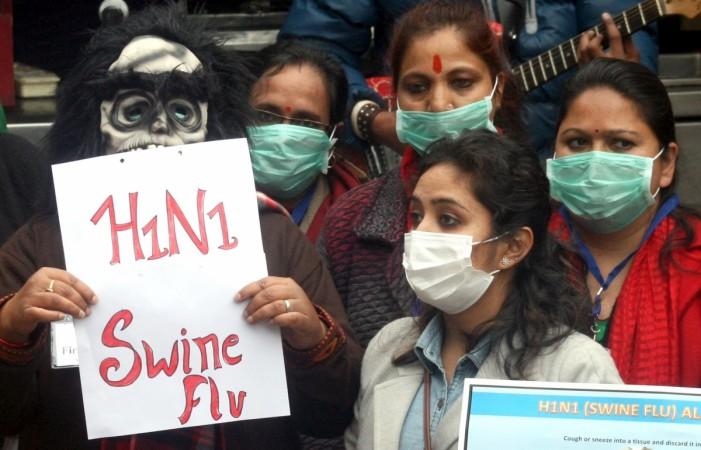 The swine flu epidemic continues to wreak havoc in India as death toll due to H1N1 virus reached 1,370 on Sunday, with at least 25,190 people across the country suffering from the disease.
Gujarat is the worst-affected swine flu-hit state as the virus has already claimed 322 lives in the region, with 5,521 cases being reported so far. Rajasthan ranks second with 321 deaths and 5,949 patients having tested positive with the virus, according to the Union Health Ministry figures.
The health officials fear that cases will rise with rainfall in Delhi, which has witnessed lesser swine flu deaths than several other states.
So far, 10 people have succumbed to the virus in Delhi, including noted theatre personality and former Head of Department of foreign languages department at Agra University Jitendra Raghvanshi. Raghvanshi, who was also a member of Communist Party of India and the national general secretary of the Indian People's Theatre Association (IPTA), succumbed to swine flu on Saturday in Delhi.
Although the death toll due to swine flu has been contained in the capital city, the number of cases is rising rapidly, with 3,438 reported so far. Low temperature helps the virus to spread more rapidly.
Death toll in other places has also seen a rise in number in the last few days. Maharashtra has recorded 211 deaths and 2,504 cases, in Madhya Pradesh 193 have died and 1,461 are under the attack of H1N1 virus. Karnataka has witnessed 55 deaths and reported 1,707 positive cases, whileTelangana has seen 63 deaths and 1,770 swine flu cases.
Meanwhile, the number of deaths reported in Punjab is 47, Haryana 27, Uttar Pradesh 16, Andhra Pradesh 15, Kashmir is 11 and Kerala nine.