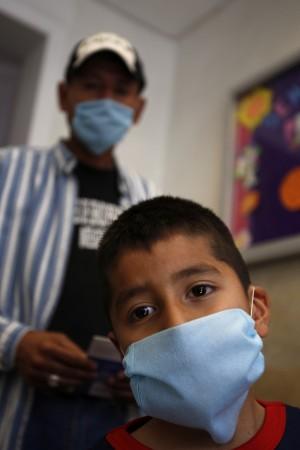 After creating panic in several countries including India in 2009, swine flu has returned. 26 swine flu deaths have been reported in the country this year and over 300 tested H1N1 positive.
Pune is worst affected with 11 people falling victim to the virus and 260 cases being reported from the state this year. Nine H1N1 deaths have been reported from Andhra Pradesh too. The virus has spread to eight other states.
Meanwhile, doctors are wondering why Pune has turned into a sort of epicenter of swine flu outbreak. The city recorded first H1N1 death in the country in 2009 and it is worst affected this year.
"We are studying that at the moment. The corporation also seems to be asking this, it is most probably the climate, not hot, not cold, which makes it conducive for the virus. Also, the NIV is situated in Pune, so more and more cases are coming to light, even from nearby areas," NDTV quoted Dr Manisha Bobade, Jehangir Hospital Medical Superintendent as saying.
However, doctors have urged the people not to panic but to take appropriate medical treatment if they have flu like symptoms.
The 2009 flu pandemic or swine flu killed over 18,000 people worldwide according to World Health Organisation (WHO) statistics. Swine flu death toll in India also crossed 1035.
SYMPTOMS OF SWINE FLU
It's important to identify swine flu at an early stage and take necessary medical treatment. Here are the common symptoms of swine flu:
Sudden fever, respiratory problems, blocked nose, sudden cough and sneezing, nausea, headaches, tiredness, chills, weakness and fatigue, aching muscles, joints pain, sore throat, runny nose, diarrhea, stomach upset and loss of appetite.
PEOPLE IN HIGHER RISK GROUP
Some people get well by drinking lots of water and some by taking over-the-counter medicines. However, swine flu can turn fatal to people with chronic diseases like lung, heart, kidney, liver etc. People above the age of 65, children below the age of five and pregnant women too are at higher risk.
REMEDY
People suffering from swine flu are administered with antiviral medications such as Tamiflu. However, it can be prevented by taking precaution such as wearing mask in public places, drinking lots of water, sleeping well to boost immune system, washing hands at regular intervals, staying away from crowded places etc.