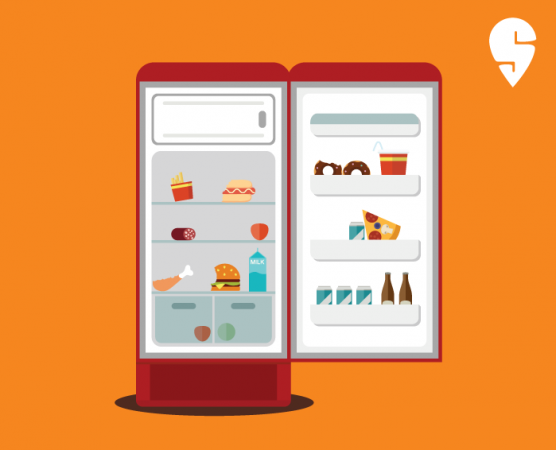 One of India's leading start-ups, Swiggy has raised a whopping $1 billion in the highest ever funding round in food tech startup which is growing exponentially in India.
The food delivery app, Swiggy has raised fresh capital from its existing and new investors including Naspers Ltd. and Tencent Holdings Limited. The latest round of funding has resulted in Swiggy becoming the fifth most valuable startup in the country with a valuation of $3.3 billion. Notably, out of $1 billion, $800 million will be primary capital.
Financial daily, Mint reported that Bundl Technologies Pvt. Ltd. run Swiggy has raised $1.26 billion so far including $1 billion series H round. It's existing investors Accel Partners and Bessemer Venture partners, have managed a partial or complete exit for their existing stakes. In the latest round of share sale, the existing shareholders sold nearly $200 million worth of secondary share to its new shareholders.
Earlier this year in June, Swiggy became a Unicorn (start-ups having a valuation of $1 billion or more) after raising $210 million in funding. Larry Illg, CEO (food and ventures) at Naspers said that "We first partnered with Swiggy in April 2017 because we recognized the Swiggy team had built a sustainable, long-term business, that stood out among others in India. Now, nearly two years later, we have even more confidence Swiggy has the winning formula and will continue to build a leading business in the country.''
He further said that "Swiggy has 10x the number of orders per month since our first investment, has expanded throughout India to Tier 1, 2 and 3 cities, and most importantly, is the most loved food delivery brand in India, providing the best service to consumers nationwide."
With adequate funds in its kitty, Swiggy is set to add more quality food brands and fill gaps in its supply through delivery-only kitchens under its 'Access' initiative for restaurant partners.