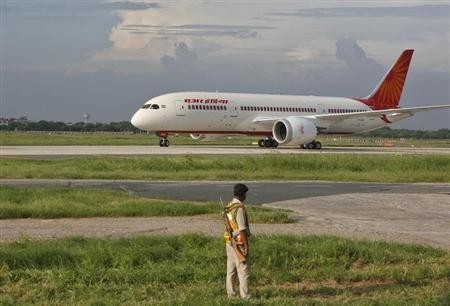 External Affairs Minister Sushma Swaraj met with Indian envoys from the Gulf region on Sunday to work out measures to bring back Indian nationals trapped in violence-hit Iraq.
As many as 10,000 Indians are said to be in non-conflict zones in Iraq, which is being taken over by the jihadist outfit Islamic State for Iraq and the Levant (ISIL).
The Indian mission in Iraq is said to have arranged for about 40 Indians to fly out from the country. Meanwhile, Air India kept three planes on standby on Sunday for evacuation of Indian nationals if asked to on short notice. Sources told the Press Trust of India that the airline was fully equipped for the evacuation drill.
Along with Air India, Indian Navy also put two of its warships on standby on Saturday for evacuation efforts. INS Mysore has already reached the Persian Gulf reported The Times of India.
Swaraj's meeting with the envoys aimed to get an assessment of the situation and how the envoys could offer assistance from their respective countries. The high-level meeting on Sunday, which was conducted in the presence of National Security Advisor Ajit Doval, Cabinet Secretary Ajit Seth as well as officials from the National Crisis Management Committee, was also attended by the Ambassadors of Gulf countries posted in India,
Swaraj, who again met with family members of citizens currently in Iraq, reassured them about their safety, citing an update from Red Crescent, an international human rights body.
"The Red Crescent had spoken to the people there and written to us saying that they are safe," NDTV quoted Swaraj.
"We have made contact with them. They are unharmed, they needed some funds and that has been provided. We are in a state of readiness for whatever is needed," said spokesperson for the Ministry of External Affairs Syed Akbaruddin. He said that the government was "knocking on every door" to rescue the Indian nationals from Iraq. Akbaruddin said that there were less than 100 Indians in the zone of conflict at present.
The government is also said to be in touch with 46 Indian nurses who are trapped in Tikrit, which has become a militant stronghold of the ISIL. The nurses are said to be safe.
"We are working with the Indian nationals in Iraq and their companies as well as those agents who have sent them to Iraq to bring them back by commercial flights. This initial phase will begin by tomorrow or latest by flight availability. This is a national endeavour," Akbaruddin said.