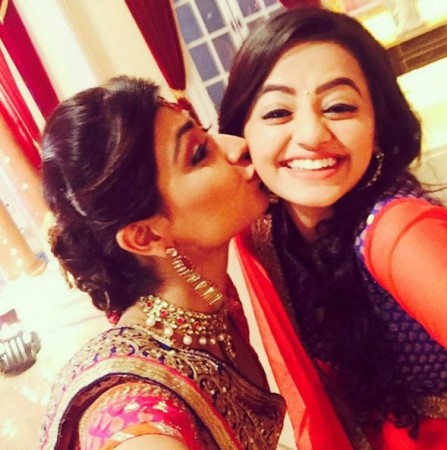 Colors' "Swaragini" is gearing up for some shocking twists with one of the lead characters landing in jail. The viewers were expecting to see some happy moments in "Swaragini," but it looks like they have to wait a little more for that.
Swara (Helly Shah) and Sanskaar's (Varun Kapoor) marriage was the focus of the show. The promo of "Swaragini" also showed the couple about to get married, but before they complete their vows (saath phere), the police would arrest Swara for a heinous crime. She would be arrested in connection to the murder of her aunt Urvashi (Sonia Singh).
"Urvashi masi (Sonia Singh), who has been creating issues for Swara will plan for her own murder. While she will go underground, everyone will assume that she is dead and others will blame Swara for the same," Tellychakkar quoted a source as saying.
Urvashi masi will plan her own murder with the help of Sanskaar's ex-girlfriend Kavita (Nikita Sharma). Urvashi took the drastic step to take revenge from Swara, who had exposed her in the show.
Meanwhile, Sanskaar and Ragini (Tejaswi Prakash Wayangankar) will do their best to save Swara, but all their efforts will go in vain, as she will be sentenced to life imprisonment.
While Urvashi masi has gone underground, Kavita will be exposed and arrested, but it is still not clear if Swara would walk free from jail.
On the other hand, Ragini will also face trouble in her life with the entry of her husband Lakshya's (Namish Taneja) ex-girlfriend. Kanchi Singh will play the role of Lakshya's ex-girlfriend in the show.